What is the 5D new earth?
5D New Earth is the new universe we are creating made of oneness. It is a spiritual process of the soul. What one would call heaven on earth. It is actually where Gaia's frequencies are located they are already in5d. She is already in her perfect vibrational state we are trying to ascend to her level to be grounded within Mother Earth's frequencies. However you can't jump from3d to5d you have to make the process of mastering4d perception of illusions and learning about dissociation of the self through unity be becoming master of your thoughts and emotions. When we have mastered the lower energies our souls will continue rising up in frequency so that these lower energies of1d-4d will become obsolete and merely a part of us as a passage of Past experience. We will then start to embrace the higher realms as a part of our beings5d-7d and so forth. It has only begun :)what is the 5th Dimension?
The 5th dimension operates, to a great extent, in a completely differently fashion from the 3rd and 4th dimensions.
Time in 5D is instantaneous time, meaning that everything (all possibilities) occurs in the same place at the same moment. In 5D, you focus your attention and the answer or experience is given to you exactly when and where you focus.
Ask and you shall receive.
In 5D, you don't have to move or go anywhere for your answers or experiences; everything comes to you easily and effortlessly based upon the attention point and vibration you choose to hold in every moment.
When you are vibrating in 5D consciousness, you don't create with form as you do in the 3rd and 4th dimensions, you create with light and light patterns and light frequencies. You apply sound and color and geometric shapes. You consciously interact with the Creator and all the Beings of Light.
In this heightened consciousness, the rational mind plays a very minimal role. It returns to a small, specific focus it was intended to have, namely the wellbeing of the physical body.
More on dimensions here: http://theawakenedstate.tumblr.com/tagged/dimensions
Namaste <3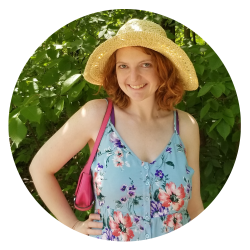 Ashley is an Empowerment Coach, Spiritual Mindset & Manifesting Teacher.Creator & Mastermind behind The Awakened State. A place of Empowerment to Heal & Manifest a Soul-Aligned Life. She Supports people on energy work, manifestation, mind body healing, kundalini awakening, subconscious reprogramming & moving into a place of emotional empowerment to own your power. She teaches others to Dismantle Resistance, Live Beyond Fear and Start waking up their Manifesting Potential through mind-body healing. Her Mission is to Help Others Empower their Life & guide them towards their own Personal Alignment. When she's not blogging, she's Netflixing with her man, loves baking from pinterest recipes or playing with her two little ones.
ready for more inspiration?
Subscribe for our bi-weekly Energy Reports, Resources and Tips!