Introducing a new special guest author, Amelia Bert. It's been a pleasure learning about Amelia's story and how she learned to start speaking to Angels. Her spiritual experiences led her to find her Higher Self and become an angel intuitive for other people. She uses her ability to help others who reach out, as she can tune in with anyone's spirit guide and guardian angel for guidance.
Here's her story.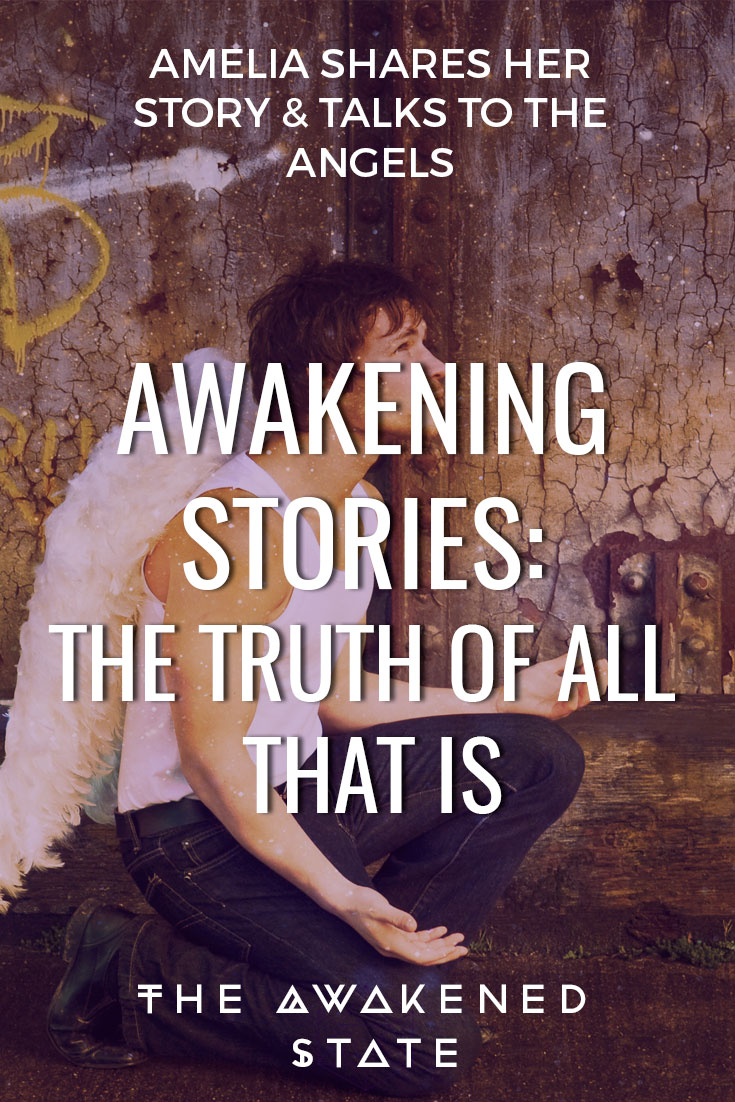 THE TRUTH OF ALL THAT IS – PREFACE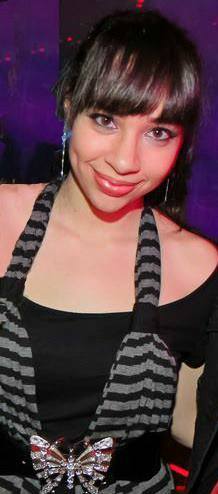 My name is Amelia. I was not born with the gift of mental communication; I crafted it, and so can you; we are all special in this way.
A few years ago, I came across the "Law of Attraction" and was fascinated by it. I studied it thoroughly, trying to find ways to change my life, and answers that would resonate with my spirit. I was also drawn to meditation.
I found it was a useful tool to enhance my being. For several months, I dedicated more than thirty minutes each day for meditation. It made me feel peaceful, at ease and powerful.
One day, before my meditation routine, I wanted to connect with my "Higher Self". I haven't done it before but I was curious. I knew there was a higher power in all and I felt ready to experience it.
Not long after, while meditating, a strong thought dominated my stillness.
"We are here connecting with you now, do not be afraid. All is well."
I was not afraid. I was confused because this "voice" was just a thought with a striking resemblance to my own. I thought I imagined it but I could not have since I was in meditation and released from thought.
I asked: "Who are you?"
It responded:

"

We are the energy that flows through you and for you. We are the alignment of your desires; we are the answer to your inquiry. You asked us here and we responded. You are leading the way and we follow. We understand your journey and we help you achieve it. We are your guidance."
I spent hours writing down the answers that flowed through this inner guidance, my higher self. I wrote a question and the response came immediately through my own thoughts.
I was excited and thrilled with the answers that flowed through me. They were always loving and made so much sense. I knew them to be true.
In time, I crafted the skill of mental communication that I can now not only "hear" the thoughts given to me, but I can also "see" mental images, and experience emotions coming from my spiritual connection. And through this, my spiritual awakening began.
I understood things and made peace with myself and the world. I found my Divine Purpose. I expanded. A month after this beautiful incident, I requested to communicate with the Angels.
TALKING WITH THE ANGELS
I chose the first Archangel that came to mind: Archangel Michael.
"We are connecting in joy", Archangel Michael spoke through me.
This simple sentence resulted in a waterfall of emotional tears. I didn't know it then, but it was just the beginning.
It's been several months since I began, and now I interact with different Angels, Ascended Masters, and Spirit Guides, and all of them respond always. I feel peace, love and serenity. Their Divine Energies surround me, and connect through my thoughts and emotions.
And so, my journey and lessons began. My book, The Truth Of All That Is, came to life to help you learn and expand from their guidance as well.
The Angels warned me of a great change but never explained what or how. They rarely tell you how things will occur, even though they see it, they know it can change and so they only reveal something once it is time.
It was 27th of May 2015, and Mother Mary connected with me through meditation. The thoughts that formed in my mind were so peaceful and accompanied by powerful loving emotions. The final words she spoke were:
"The time is now."
On the same day, my ears began buzzing. It was the first time it happened in that way, but I knew the Angels tried to get my attention. So I asked, "Do you have a message for me?"
The immediate response was: "We want you to write a book with us. It is time now."
I neither doubted their wisdom nor hesitated. I began typing on the computer and the words flowed in a clear and effortless manner. I wrote the introduction without any effort, and I was amazed at how well it turned out, and how everything made sense.
I never knew what each chapter would be about until it flowed through my fingers. Half of the things I wrote I already knew, others I learned for the first time, yet they all made sense.
Some chapters have different tone of voice than others, and the word selection differs; this is because different Angels narrated each chapter. Each of them, like you and I, have a different voice, a different way of communicating, so each chapter is unique. Some are loving and humorous, while others are sharp and to-the-point but all of them resonate with love, energy and power.
Before each chapter, the Angels motivated me to cleanse my energies. In this way, each chapter only holds pure, positive vibration, and the words bring positivity, inspiration, and uplifting energy. They also prompted me to bless each and every book before it reaches you to heal and surround you with their love. If you read with an open heart, you will shift yourself.
The Angels explain that this book is easy to understand as they want all of you to enjoy it and receive all of their messages. They did not want to expose you to deep, confusing explanations, so the chapters are brief.
For this reason, the vocabulary is contemporary and simple to bring you clarity yet, every time you read it, you will gain something new. As God says, "I am not fond of many words." So, in this way, through the Angels and me, we present the book to assist people in their own paths of discovery.
I invite you to read more about my spiritual journey written in my book, The Truth Of All That Is, available on Amazon. Get your copy now!
E-book: The Truth of All that is
Print: The Truth of All that Is
HAVE YOU HAD A SPIRITUAL EXPERIENCE OR AWAKENING STORY YOU WISH TO SHARE?