Hello<3 i just wanted to let you know how amazingly helpful your page is! I love all the information and photos you post..thank you so much for all the time and effort you put into writing your posts making very valuable information easily understood! 
I just wanted to ask you if you can recommend some good books that i can read about that go into detail about the evolution of consciousness, spirituality, new discoveries, healing, and sacred geometry i can start off on? I am a newly awakened individual, and i just want to devote the rest of my life on learning more, growing, and spreading light as you are. 
Thank you so much! 
With love, Zaina
— 
gypsylabua
Thank you, this is very sweet <3 <3 <3
And congrats welcome to the beginning of a beautiful journey opening within your life 🙂 
This is actually a pretty popular question i get so i just started a book tag with various lists i have posted in the past. 
S
ince you asked for specific topics, I'll add some new suggestions that i've been discovering i'm an avid reader…I always say your best bet is going to a book store and let your intuition guide you. Find what resonates with you, these are merely suggestions, your best teacher will always be within you. <3
For Healing: 
Energy Medicine by Donna Eden or any of her other books are excellent, i especially enjoy Energy Medicine for Women 
The Subtle Body by Cyndi Dale – If you're serious about healing practice, understanding energy bodies throughout various systems or reiki this is the book to get.
Wheels of Life: A user's guide to the chakra system By Anodea Judith – My favorite chakra book 
Evolution of Consciousness: I would imagine anything pertaining to Kundalini awakening would connect back to the evolution of consciousness. So i suggest any of Gopi Krishna's books, he's one of the founding fathers on Kundalini. He practiced the golden flower method which is what created his own awakening and his study into the subject is at the heart of awakening. 
Bringers of the Dawn by Barbara Marciniak, i'll be honest i have yet to read this one but everyone keeps suggesting it to me, i just haven't been able to find it yet! So i thought it's worthy of mentioning. I've read her other works and they are amazing. This one specifically connects to evolution. 
Sacred Geometry: 
Nassim Haramein's Lectures on Youtube -not a book but this man knows sacred geometry like no other.
Quadrivium: The four classical liberal Arts of Number, Geometry, Music and Cosmology – One of my go-to books on geometry, has a lot of discoveries and information, plus it's a great coffee table book, it's gorgeous to flip through! 
The Ancient Secret of the Flower of Life by Drunvalo Melchizedek vol 1 – of course we have to mention this wonderful book 

Spirituality: 
Power of Now by Eckhart Tolle
The Untethered Soul: The Journey Beyond Yourself by Michael A. Singer
The Wise Heart by Jack Kornfield 
The Alchemist by Paulo Coelho 
The Vortex: When the law of attraction assembles all cooperative relationships by Esther and Jerry hicks
Also he doesn't really fit into a specific topic but i'm really loving this guy,
Itzhak Bentov. Stalking The Wild Pendulum: On the Mechanics of Consciousness.
He explores physics, consciousness and the interconnection between them exploring anything from vibration to White holes. He's really awesome.  
There is sooo much out there and an infinite sea within your mind. let your intuition be your gps for your soul! 
If anyone else has suggestions, i'd love to hear them to add to the book tag 🙂
What are spiritual books you've enjoyed on your path to awakening?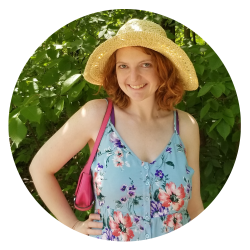 Ashley is an Empowerment Coach, Spiritual Mindset & Manifesting Teacher.Creator & Mastermind behind The Awakened State. A place of Empowerment to Heal & Manifest a Soul-Aligned Life. She Supports people on energy work, manifestation, mind body healing, kundalini awakening, subconscious reprogramming & moving into a place of emotional empowerment to own your power. She teaches others to Dismantle Resistance, Live Beyond Fear and Start waking up their Manifesting Potential through mind-body healing. Her Mission is to Help Others Empower their Life & guide them towards their own Personal Alignment. When she's not blogging, she's Netflixing with her man, loves baking from pinterest recipes or playing with her two little ones.
ready for more inspiration?
Subscribe for our bi-weekly Energy Reports, Resources and Tips!