Is it possible that me and my best friend could be connected in some way? We have both been wondering this for some time now as we're realizing strange things happen only between us! We have had shared the same dreams in the same night together, we have both woken up at the same time of the night (2am) for no apparent reason, and mainly we have both thought, said, felt and done the same things at the same time out of the blue! We are both crystal, starseed children as well and share many psychic experiences together! Also when we're out together we tend to attract a lot of strange people that we don't usually attract when alone or with someone else. Thank you so much for all your help your blog is beyond amazing!! 🙂
— 
starseedmind

I
 find when starseeds of any type get together, there is a crazy energy on the loose. This is how i always felt when i would get together with my indigo friend Carol. It would feel like we're just in this natural spiritual high together. I believe it's due to the fact that you are both higher vibrational so as our reality is infinitely connected, like attracts like that is what you attract. Also the term Soul group definitely came to my mind instantly when you wrote this, it's possible you guys were connected in the past or you have a deep soul connection. A soul group is an honoring between souls to help eachother by reincarnating during the same lifetime together, we have many people within our soul groups. We can have that with friends as well as lovers, there are different forms of soul connections. 
Also it seems like you have a telekinetic connection, this is probably because you guys are close friends. This can happen with a lot of people who spend time together. One thing Adam always told me is you have to be careful who you let into your psychic circles because they will inevitably influence your energy. If you think about it we are telepathic by nature so if you are surrounded by the same aura of a person for awhile you will eventually start rubbing off on eachother. You know the saying of your best friend and yourself have a language no one else understands or the you can understand eachother without even speaking? This is what i'm talking about, it's basically due to the Energy exchange between people. 
As we are a collective mind our thoughts influence those around us sometimes consciously and sometimes unconsciously especially with our friends and relationships. It's also the same as Mother's intuition, it's that Bond and the bond comes in all sorts of different ways, via lovers, friends, family, etc. 
A couple of articles sprung to mind: 
http://www.in5d.com/what-is-a-soul-group.html
http://www.crystalinks.com/soulgroup.html
http://awakenlight.org/soul-groups-reincarnating-together
hope this helps you
Sending love and blessings <3
Ash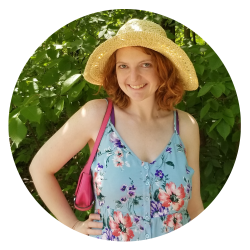 Ashley is an Empowerment Coach, Spiritual Mindset & Manifesting Teacher.Creator & Mastermind behind The Awakened State. A place of Empowerment to Heal & Manifest a Soul-Aligned Life. She Supports people on energy work, manifestation, mind body healing, kundalini awakening, subconscious reprogramming & moving into a place of emotional empowerment to own your power. She teaches others to Dismantle Resistance, Live Beyond Fear and Start waking up their Manifesting Potential through mind-body healing. Her Mission is to Help Others Empower their Life & guide them towards their own Personal Alignment. When she's not blogging, she's Netflixing with her man, loves baking from pinterest recipes or playing with her two little ones.
ready for more inspiration?
Subscribe for our bi-weekly Energy Reports, Resources and Tips!