How does one blindly trust?
— 
helloshay
Faith. Not necessarily a religious Faith but Faith in yourself. It's the same concept of falling in love. When you date someone you are putting a lot of trust and faith into this person you just met but your heart is speaking for you and it essentially just *feels* right. That same feeling is what can be applied to all of your life lessons. Having faith in yourself, builds a confidence of understanding not only with yourself but with other people. It also helps change your outlook on life itself. If you have true faith, you know the universe wouldn't attract you to people that aren't going to help you grow and expand yourself. I believe that our Higher self is guiding us this entire time and everything has a reason and a purpose. For instance, say you are late for work and you're pissed off that the driver in front of you is driving too slow. You can't do anything about it since you're in a no passing zone, so you just accept it, have patience and take a different direction. it sucks you got to work late but you accepted it.  Then you get to work and find out the previous cars in front of you got into a huge car accident. Had you of passed that car anyway, youmight of been the one in the accident, instead you listened to your heart and knew to accept your circumstances by faith.In this same way i think it truly helps to be the observer by having faith and positivism within life, you start attracting those circumstances back at you through the laws of attraction. if i didn't have faith and let fear rule my life, i would of never had so many divine encounters with people by synchronicity and be on this path now. when you let fear rule you, you are not guided by intuition and your natural instincts, you are guided by over-analysis of thoughts.
faith shows you all is for a reason and a purpose.
fear shows you limitations
faith shows you possibilities
hope this helps
Namaste <3
Ash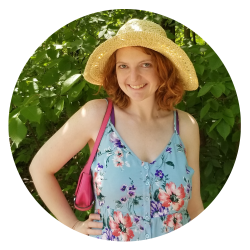 Ashley is an Empowerment Coach, Spiritual Mindset & Manifesting Teacher.Creator & Mastermind behind The Awakened State. A place of Empowerment to Heal & Manifest a Soul-Aligned Life. She Supports people on energy work, manifestation, mind body healing, kundalini awakening, subconscious reprogramming & moving into a place of emotional empowerment to own your power. She teaches others to Dismantle Resistance, Live Beyond Fear and Start waking up their Manifesting Potential through mind-body healing. Her Mission is to Help Others Empower their Life & guide them towards their own Personal Alignment. When she's not blogging, she's Netflixing with her man, loves baking from pinterest recipes or playing with her two little ones.
ready for more inspiration?
Subscribe for our bi-weekly Energy Reports, Resources and Tips!