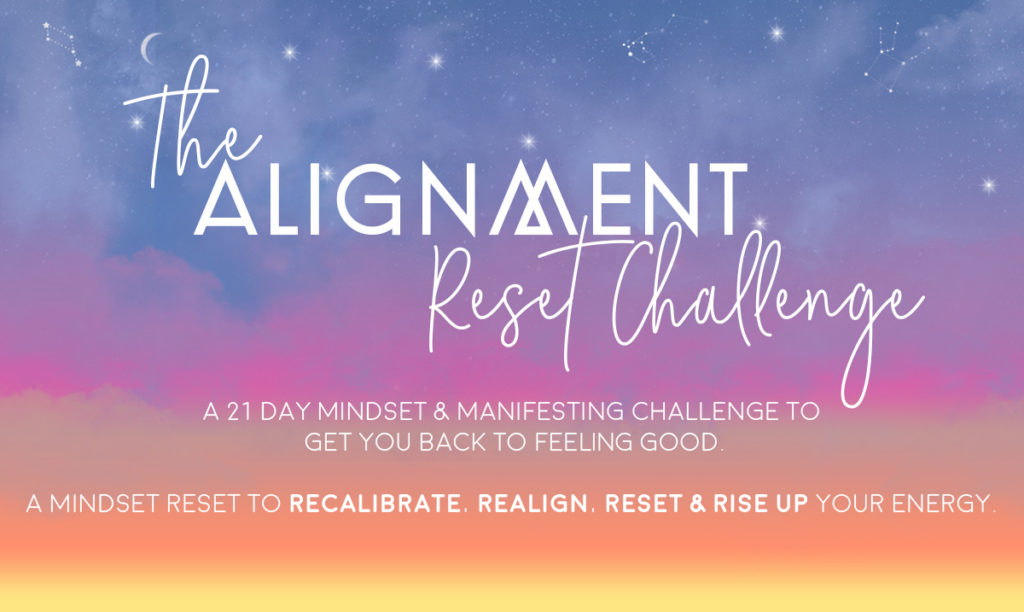 THE ALIGNMENT RESET 21 DAY CHALLENGE – It's Time for a Mindset RESET to Shift your Mind for the rest of the year. 

I have been asked countless times the same Question,
"I'm doing the meditations but still nothing is working, why?"
I don't always believe the answer is meditation.
Yes, Meditation is an excellent Tool to Reconnect and Recharge,
However  we're more complex than that & need to work with our human nature,
Sometimes the answer may be more Action.
More Embodiment.
More Movement.
Sometimes the answer may be a direct Perspective Shift in your mindset.
Or Some deep inner work on the Chakra that Is blocking your progress
There's this message that often gets lost in translation
that meditation is the answer for all our problems
but as i've learned, sometimes that is only ONE piece of the puzzle.
We have to remember to work WITH our body

and the mind-body connection to truly

heal, move forward, manifest

and emotionally empower ourselves.
I think the real answer is ALIGNMENT
_
The answer is to learn to work with your Alignment.


So you may be asking, What the heck is Alignment &
why is it so special?

Alignment is when our Thoughts, Beliefs, & feeling are all free-flowing as one through the Mind-body Connection. This means
When we're in a state of Alignment:
we're accessing the path of least resistance which allows more Flow,
Ease and Fulfillment to enter into our life.
In other words, we're no longer trying to force an outcome, chase a result to the point of exhaustion or
strive for a means to an end –
Instead we're learning to work with our Mindset, understand the way our body communicates
and begin to physically Work with alignment in our day to day life.
Here's what I find interesting, we can choose to live from a place of Alignment or misalignment
in every area of our lives.
Here's What I mean:

Are you a Misalignment Hustler or an Aligned Flow Creator?
Don't get me wrong, the hustle can sometimes be what is needed, BUT not fear-led hustle
that leads to tears, burnout, frustration and  at the emotional cost of your personal well-being,
I believe in a better way,  an easier Aligned Way.
Okay who else feels like they're a Misalignment hustler? me, me, me….
I completely understand,
this is how a lot of us grew up believing was thee way to achieve
success, goals and often push away from our emotional body, our pain.
What I came to find is that when we set intentions & take Action from a place of
misalignment this can directly affect our energy levels, our well-being,
how we manifest & receive, and
most importantly our Emotional results just as much as our physical results.
So as you can see Alignment is really the foundation, the skeleton that holds it all together.
This is the state where the magic happens.
And That Begins With Shifting Your Mindset
____
This for those of you who are feeling:

Are you Over Being constantly in "do mode" over-working, over-achieving & sacrificing as a result?

Are you feeling stuck, frozen or letting fear keep you in inaction?

Do you find yourself being more reactive emotionally and seeking approval in your relationships?

Are you obsessing about those damn hows and getting stopped on what to do next?

Most importantly are you not following through and putting yourself last?

And are you ready to end the self-sabotage for good?
THEN YOU ARE TOTALLY IN THE RIGHT PLACE 
This Challenge is designed to get you out of Misalignment and teach you over the course of 21 days the unique ways we can access our personal energetic alignment.
It will show you how you can personally access your Alignment so you can begin
working with your own Alignment in every area of your Life.
The challenge will also teach you some powerful techniques to Shift your Mindset & reprogram your mind
so you can stop letting fear run the show.
This will be a 21 day Journey together with mini-coaching Lessons each day  where you will learn:

How to Cultivate More Awareness to Remove Resistance Patterns 

Manage your Energy to Shift your Mindset & environments 

Raise your Vibrations Naturally to Re-align with Higher Truth & work with your body 
And

Manifest with more ease by exercising your Co-creative Power from a place of Alignment.
So I know you may also be thinking:

When we begin to work and Live from our Alignment on a daily basis we tend to bring more fulfillment, joy, peace of mind and Flow back into our lives. Why? because we are no longer choosing to Hold on to our Resistance as much and NOW we have tools to get back out of the Resistance.
When we begin to Live in Alignment on a consistent basis, Imagine:
You can Begin Moving Forward with your Goals & Intentions with ease and flow aka alignment

.


.
You can Trust yourself more and

make decisions from a place of Tuning in to your intuition not fear.

 
.
You put your NEEDS & DESIRES FIRST unapologetically 

knowing when you need to rest and when you need to take action by balancing your masculine & feminine energy 


.
You cultivate Healthy Boundaries

in your relationships full of connection & support


.
Begin to Have More love, Acceptance, fulfillment, joy and flow bringing more Peace of mind into your life
.
You start to Show up more easily with motivation

, focus & direction


.
Experience a stronger Connection with Spirit, your guides & higher self.
.
Tap in Fully to your Authentic Self, increase your knowledge & enrich your personal practice of Alignment
.

Know how to Shift your Mindset, Ditch your Excuses

and Stop letting Fear drive the show
How would it feel to live from a place where we are tuning into our body,
cultivating our intuition and learning to live from a place of Alignment? 
THE ALIGNMENT RESET CHALLENGE  IS
DESIGNED  FOR THOSE READY TO SHIFT THEIR MINDSET &
GET BACK TO FEELING GOOD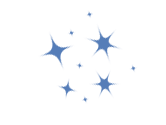 This is a 21 day challenge to recalibrate, realign, RESET & RISE UP Your energetic vibrations so
you can get back to feeling good.
_____
It's time to Lean into Possibilities and stop hanging out with our Excuses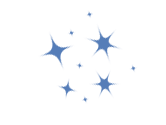 THE ALIGNMENT RESET CHALLENGE WAS DESIGNED TO HELP YOU:


Teach you how to Shift your Mindset back into Alignment & connect to your Authentic Self
  Discover unique ways to access your alignment through: Awareness, managing your  energy, Raising your vibes & manifesting
Learn to Manifest  from a place of Alignment
Cultivate your Relationship to balancing the Masculine & feminine energy in your Life
Stop getting in your own way, so you can elevate above your problems & reach for solutions!
Step into Commitment with yourself with Daily Challenges to do each day to change your habits & awareness over the course of 21 days
Our 21 Day Journey explores the different ways we Access our Personal Energetic Alignment & How we can begin to work with Alignment in our Daily Life
DAY 1 – 5: AWARENESS – RECONNECT TO SOUL & DEACTIVATE FEAR
In the first five days we begin to cultivate our Awareness through understanding the fear-mind, Body Awareness, Intuition, Balancing Masculine/feminine energy and learning how to Tap into Divine Support.  In this first five days we will also bring awareness towards our Resistance patterns, & cultivate our relationship with our Higher self.
DAY 6 – 10: MANAGING YOUR ENERGY IN ACTION 
In the next five days, we will move on to my favorite topic Learning how to Shift, manage and navigate your Energy body. In this section we will learn how to apply Energy Management to our Physical Life, our relationships, & our personal relationship with our self.  If you have a hard type with managing your emotions or understanding how to shift your mindset, we got you!
We will also uncover Abundance Mindset and how to begin working with Abundance mindset vs a scarcity mindset. Followed by learning to create your own Alignment repair kit with Subconscious mind hacks!
If you already have the Energy Management Toolkit – Don't worry we go over a ton of new things to enhance your energy management into action.
DAY 11 – 15: RAISING THE VIBES – ANCHOR INTO ALIGNMENT 
In the second half of the challenge, we start moving into the fun topics on how we can personally anchor back into alignment, exercise our manifesting ability and shift our mindset. In this section we talk all about honoring the emotional body, how to raise your vibrations NATURALLY, so you're not forcing yourself to work against your body or throwing those glitter bandaids on. We also talk about some of my fav new exercises to get yourself back into the frequency of your desires – no vision boards required.
DAY 15 – 21: MANIFESTING FROM ALIGNMENT 
Finally in the last six days together we go full circle and learn how to manifest from a place of Alignment! We will dive into Embodiment work, how to become an energetic match towards what you want, & How to honor your Authentic Self. We will be looking at things like Your Aligned Vision, Practical steps to stay in the flow, & busting through limited beliefs. Finally we will have a Potent Highest Self Activation Meditation to Close followed with some journaling prompts to Expand your awareness of your Authentic Self and Co-create from a place of being in Alignment with your true self.
BONUS!!!: 3 BONUS TRAININGS THE ALIGNMENT MINDSET TRIOLOGY
As an Upgraded Bonus, There will be three Pre-recorded Trainings covering deeper topics on Alignment since I originally debuted this program. Some of the Topics included: Activating our Power in the Path of Least Resistance,  How to Listen to Your Own Alignment to create more ease & flow in your life and Understanding Alignment in terms of Being Magnetically You and attracting from this space. Lots of fun new topics to cover as my understanding of Alignment has grown.
(If you're previous alumni of the program, you receive this upgrade automatically)  


Throughout our entire journey, we will be going over how to access your personal energetic alignment. Each section builds on the next so you can begin applying this to your life.
Receive access to your membership portal with a special log in, where you have easy access to your Video Lessons,
Soul Work Prompts & Action steps
Receive Mini-Coaching Video Lessons (15-20 mins) with me each day of the challenge shifting your mindset on various topics. Keeping it Real, Spiritual & practical as always.
With Lifetime access – come back to the challenge whenever you want! You can return to the challenge whenever you need to shift your mindset, revisit a lesson or need a reset.
Each Day  you receive Soul work to accompany the lesson. This will be Journal Prompts, Action Steps or an Exercise to help you heal, manifest or Empower your mindset.
Share your Journey with us!  There will be mini fb assignments to keep you excited! This will be a space to Ask Questions, share your insights,& engage with other members.
             ⠀⠀

⠀⠀⠀⠀⠀I believe Alignment is truly learning to access the part of you
beyond judgment, opinions and noise.
It's about learning to tap into our higher self, our authentic self and
accessing that part of ourselves is a multi-faceted process.
So I decided to create this challenge
covering all the layers and processes for accessing your personal energetic alignment.
Combining mindset, manifesting and my fav new subconscious mind hacks.
This is a 21 day challenge to teach you to shift your mindset, manage your energy,
raise your vibes naturally by working with your body to get you back feeling good
which is what alignment is all about.
This is 21 days of mini-coaching lessons,
raw unedited video, you and me
with daily prompts, mantras and challenge exercises.
With Community Support to ask questions & share your journey with us
Get Access to 21 Video Lessons + Community Support + Soul work:
"VALUED AT OVER $297, GET IT NOW FOR ONLY: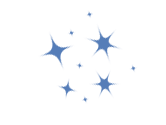 ⠀⠀

⠀⠀⠀⠀⠀"I noticed that my ego was getting way too loud and creating a lot of stories. So I needed to change something. I could see more clearly where I wasn't choosing my soul but rather trying to force things and hustle for results. 
The Alignment Reset Challenge helped me to shift my focus on myself and not the outside. To say yes to my soul and stepping more and more into my own power.
And I will continue that process over and over and over again.

Ashley is such a cheering and funny person. I love how she breaks things down to understand it easily.
If you are not sure about the challenge, ask yourself: Where am I standing? Do I own my power?
Do I know how it feels like?
If the answer is not soul-level high, you may want to start stepping into your power.
It feels so much better!"
__ 
SABSE | Alignment Reset Alumni


" Thank you for all your sincere help and flowing into the dark spaces with your light.


Your insights are golden!I choose to stay focused on these new awarenesses and follow with easy choices that feel so do-able.  So far our work together has improved my marriage,
bringing in more love and connection with ease. 
Today fed my Soul from every angle or angel! I so support your desires and purpose!
You are a Gift bringing me beautiful presents 
From my heart,"
KIM | Private client alumni The awakening path
" Ashley is very caring, intuitive and available for support and coaching throughout.  The most important piece for me was working through resistance and doing the deep healing work required to truly come into trust and expansion
I know that I am held and that the universe is supporting me.  When something comes up, I now have the tools to serve me and I know I will return to the Chakra work as need be.   More importantly, is that my perspective has shifted – out of victimhood and into feeling that I can choose and co-create my beautiful life. "
—  Jordan | Mother & Therapist 
ABOUT ASHLEY:
Hi! My name is Ashley Aliff, I'm the creator behind Theawakenedstate.net. I am an Empowerment coach, specializing in energy clearing, Emotional empowerment, subconscious reprogramming, manifestation and naturally kundalini awakening.
After mentoring & studying on these topics for over 8 years, I understand the practical & energetic side to the Spiritual World. I also know that by merging the practical and the spiritual together, we can learn to embody & apply these concepts into our daily life, something I don't always see in the spiritual community. It's essential to heal by taking the Action, merging the energetic into our practical life.
I can teach you to shift energy, step into emotional empowerment, unlock your desires, nourish soul, activate your gifts and learn to heal your wounding that is keeping you stuck.
In my experience, I can teach you to Rise into your next level and expand your capacity to receive in your life.
If you've ever been someone who feels powerless over your energy, you feel overwhelmed due to your hypersensitivity, I completely understand! I was there too, but I also know we carry immense power to transform our lives from the inside out. It starts with you and your energy.
I am here to show you what is possible.
It's time to Awaken your Light, Align with your authentic truth and Step into your Spiritual power as a co-creator of your reality!
FAQ:
What If I'm a newbie or beginner to all of this, can I still take this information and apply it to my life, Or will it just overwhelm me?
Then you are in the right place!
One of my specialties is breaking down 'woo woo' concepts and making them easy to understand. I teach in a very grounded way, I understand the practical and spiritual approach deeply. I teach each lesson through practical tools, my approach is very hands-on. These are tools that you can start applying to your daily life immediately!
What if I don't have time to start the course now? 
You have exclusive access to my membership site, where you will sign up & receive each Lesson daily right after you sign up.  You receive day 1 immediately, then day 2 the next day and so forth. The challenge is self-paced, so you can start when you ready and listen to your intuition throughout the process if you need to go slower.  You can always ask me Personal Qs concerning your healing process in our fb group or contact me directly.
Plus you own lifetime access so you're always welcome to go through the challenge as many times as you need for a refresher!
What can I expect from this Challenge? 
Besides what I mentioned above My Intention for you is to walk away with a deep expanded awareness of how to access your personal energetic alignment. You will learn how to apply this to your life and also how to use it as a fun tool for manifesting!  You will also receive potent journal prompts to reconnect you to your most authentic Higher self, along with exercises and action steps to get the wheels turning! I am not about just read, absorb and walk away, this challenge is designed to get you into action, and Shift your Life.
Can you guarantee results? 
If you're ready for change, you're willing to show up to do the work each day, you will begin to see shifts naturally as you move more into a state of Alignment. Like all things, it's about asking yourself are you ready to invest in your self, show up for yourself, put in the work each day of the challenge and create change? If  YES – you will definitely get results.
In my personal experience, when you begin changing your energy & mindset, you inevitably begin changing your life. If you're ready for that & willing to do the soul work, then let's get started!
More questions? Email  cosmiclove@theawakenedstate.net