THE AWAKENING SCHOOL SHOP

The Awakening School is a place that Specializes in Emotional Empowerment, Manifestation, subconscious reprogramming, Energy Healing practices rooted in psychology, & utilizes the Mind-body Connection as a way to Heal, Clear, Reprogram, & Empower our Mind, Body, Spirit so we can Become the Change we desire to see in our Physical World.   Many of these courses touch primarily on Manifestation, Subconscious reprogramming, Connecting with Higher Self/Spirit guides, working with your Personal Alignment &  Energy Clearing, while utilizing unique modalities to Heal, Manifest and Empower our Life. 
Self -Study Courses & Classes
This is the Collection of Self study Courses, meditations and classes we offer at The Awakening School Hosted by Ashley Aliff. Almost all Courses come with a Fb Support Group where you are free to ask Ashley Questions during your Self-study Journey.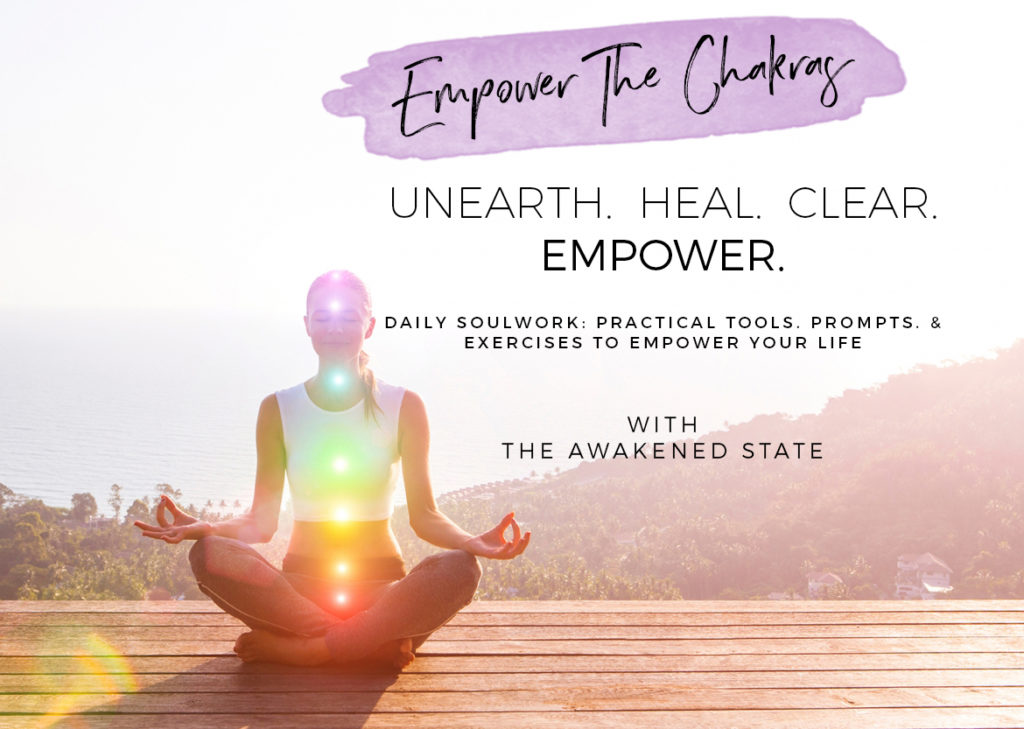 A Course on How to Not Just Heal but Radically learn how to Empower each Chakra.  This course gives you a breakdown of the energetic and practical side of each chakra. We go through a process of energy clearing, we do a deep dive into uncovering unconscious blocks, and practical tools to empower each chakra.
You Receive: Your own Chakra Breakdown, Clean up your energy leaks & learn a powerful process to heal, Tap into your gifts & uplevel your understanding of the Chakra System by utilizing the mind-body connection. Soulwork, prompts, Chakra clearing audios and practical tools you can bring with you for life.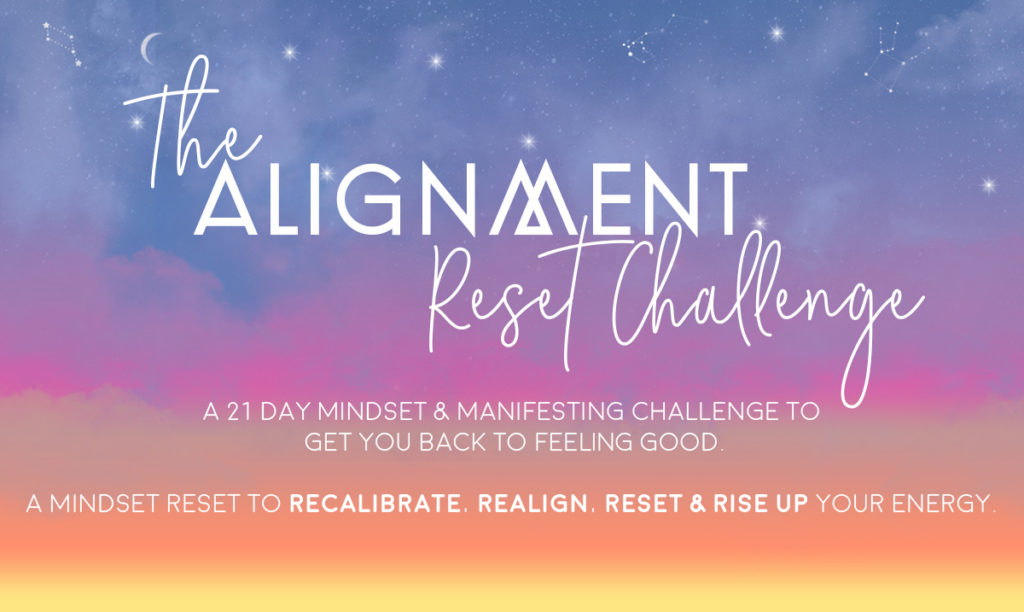 This Challenge is designed to get you out of Misalignment & teach you over the course of 21 days the unique ways we can access our personal energetic alignment. A 21 day reset to shift your mindset, manage your vibes & manifest from alignment!
In the First 10 days, we focus strongly on Deactivating the Fear-mind, understanding our energetic leaks that are taking us out of our power, and learning to Listen to Soul, In the last half we focus strongly on Manifestation and Raising your Vibration naturally by using the mind-body connection. It's time to get out of Inaction and back into Flow!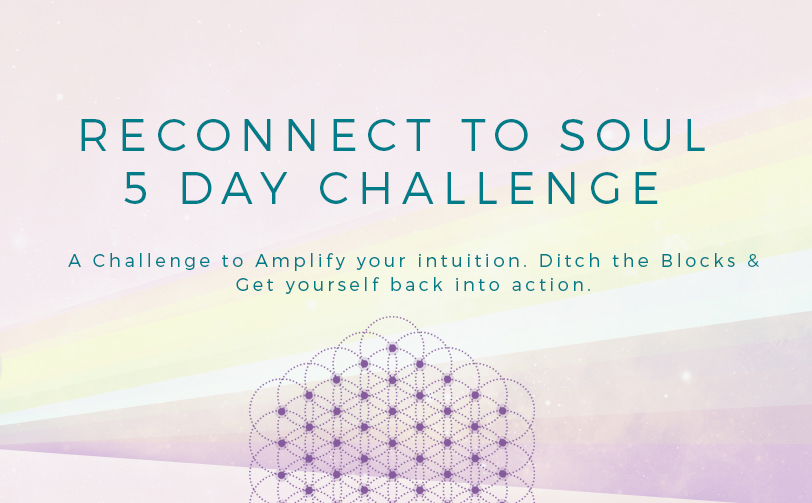 Join me for a 5 Day Challenge on Getting Reconnected to Soul. A Challenge to Amplify your Intuition, ditch your blocks & Get back into Action. Full Details Below: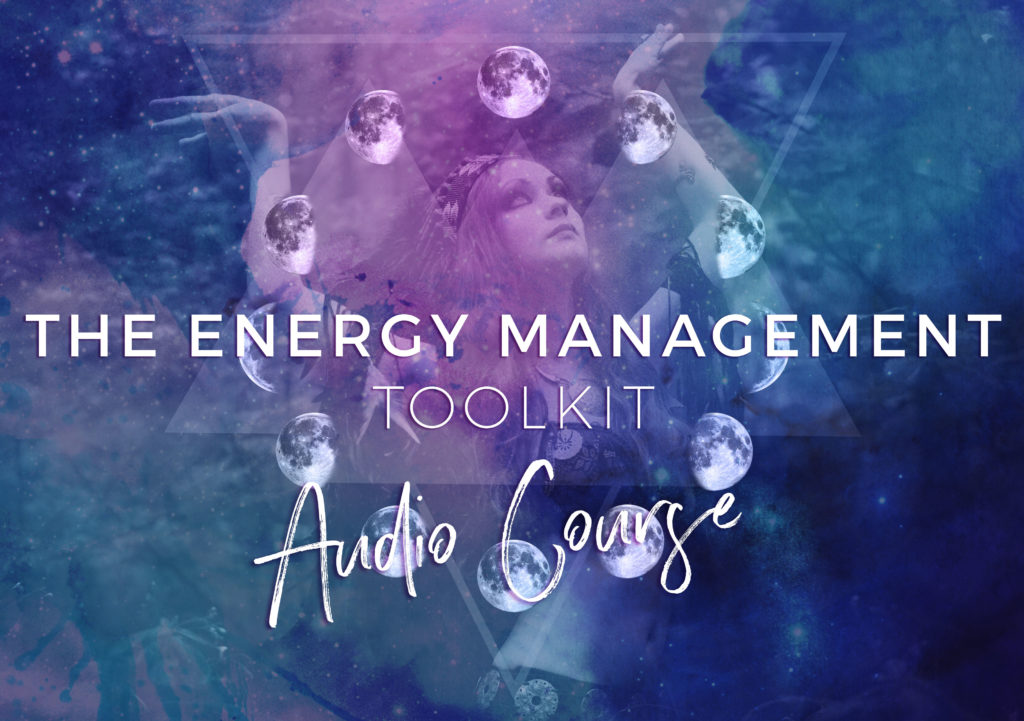 Learn Rituals, Practices and Energy Tools to radically shift your Vibration. The Toolkit goes into how we can learn to shift & navigate our energy, through 11 different tools that we can consciously apply to our life to empower our self & learn to begin manifesting our desires. Learn some of my favorite tools that help you dismantle resistance, ditch overwhelm, get out of your head and back into your heart so you can begin connecting with your Spirit guides/Higher Self.
You Receive:  Easy ways to learn to Navigate your energy body, Say Bye to overactive empathy, Releasing Rituals, How to create empowering beliefs easily, Connecting with your guides/higher self, Learning Embodiment practices, Journal Prompts to help, and so much more!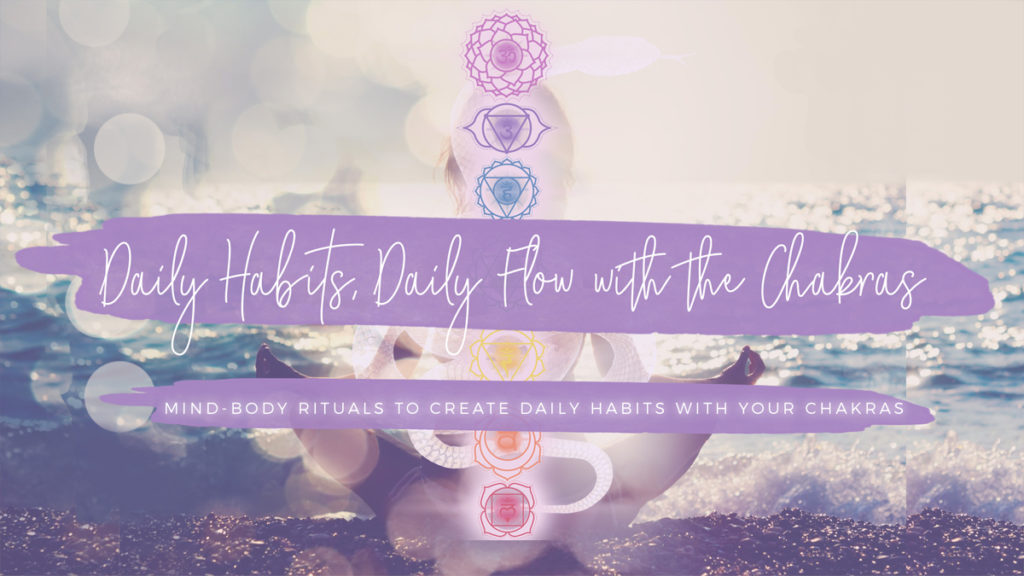 Ready for your own 26 rituals and Practices to Next Level your Chakra Healing Practice? This course combines habit creation, utilizing mind-body rituals, and systems to heal your chakras from the inside out. Done are the days of simply reaching for your crystals! These practices are rooted in mindset work, manifestation techniques, and habit creation.
You Receive:   You Receive the Main Masterclass Training Broken down through each Chakra into 8 Module Lessons  – 6 Hours total, 26 Habit Changing Rituals to enhance your Healing journey within the chakras. Mindset, Practical and Action steps to Begin Utilizing the Mind-body connection to Heal yourself & Learn to Sustain Emotional Healing.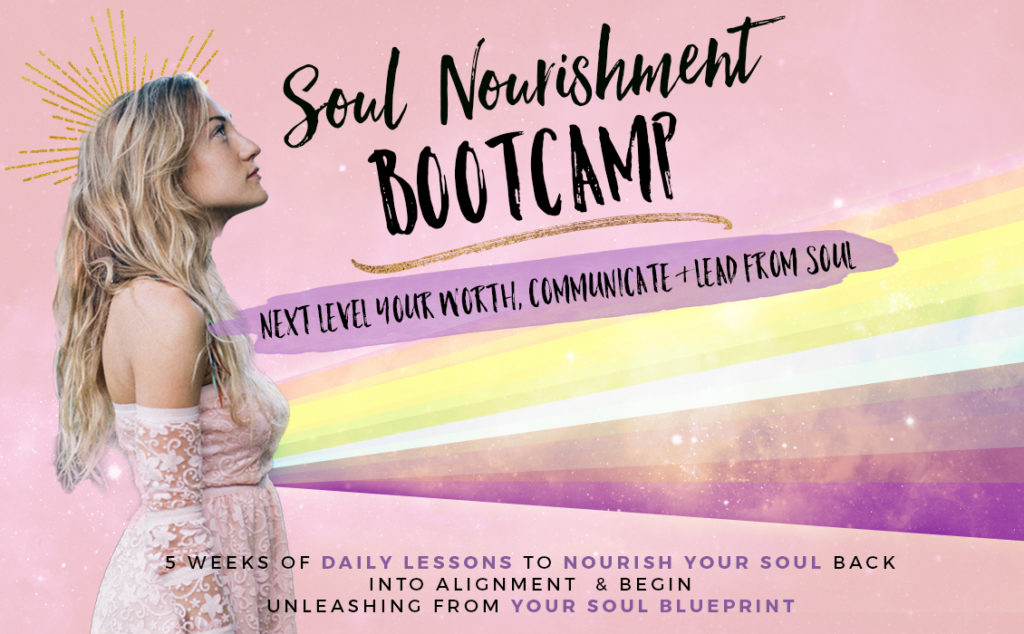 A kick your ass bootcamp style commitment to getting you fully in touch with your Soul. Daily. Weekly. 5 Weeks you and me, DAILY Trainings, exercises &/or prompts. A Bootcamp designed to start teaching you to reprogram your mind to embody soul and start releasing the fear-mind. Teaching you to start tapping in fully to your Soul Blueprint to start communicating with Soul at the next level.
So you can begin:  learning how to unlock your desires, raise your energetic standards you are setting for your life, Create FIRM energetic boundaries Replenish and recharge your energy by looking into your Soul Needs, Create Sustainable practices to Repair your Energy & get back into alignment, Expand & elevate our Self-worth, Balance your relationship to the Divine Masculine & Feminine, Cultivate Intuition & Body Awareness, Activate our gifts by exploring more into soul purpose work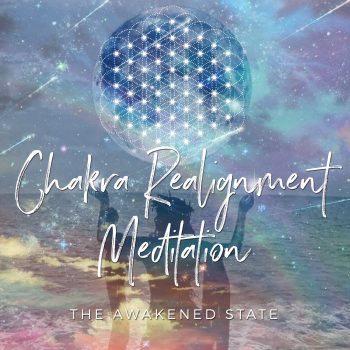 Whenever I had a bad day, felt a bit frustrated or drained, I ended up turning to this same meditation. I used it when I had anxiety, or felt a bit off my A game.  I began to notice by repeatedly using this Realignment meditation, I started to feel it in my life, My energy recalibrating, Slowly realigning things that I was stuck on, Bringing me back to Center.
I started to call it my Alignment practice because thats how it feels.  I discovered by merging a few of my techniques together, I created a unique experience of Recalibrating and Recharging your energy through the Chakras.
If you use this as a spiritual practice or as a tool to recalibrate your energy whenever you're feeling off, it will help you start to clear and realign with your chakras.

Receive my 10 day previous live recorded workshop series all about the Heart Chakra! Exploring into Next Level Topics around self-worth, receiving and healing our Heart Chakra through self-acceptance, plus so much more.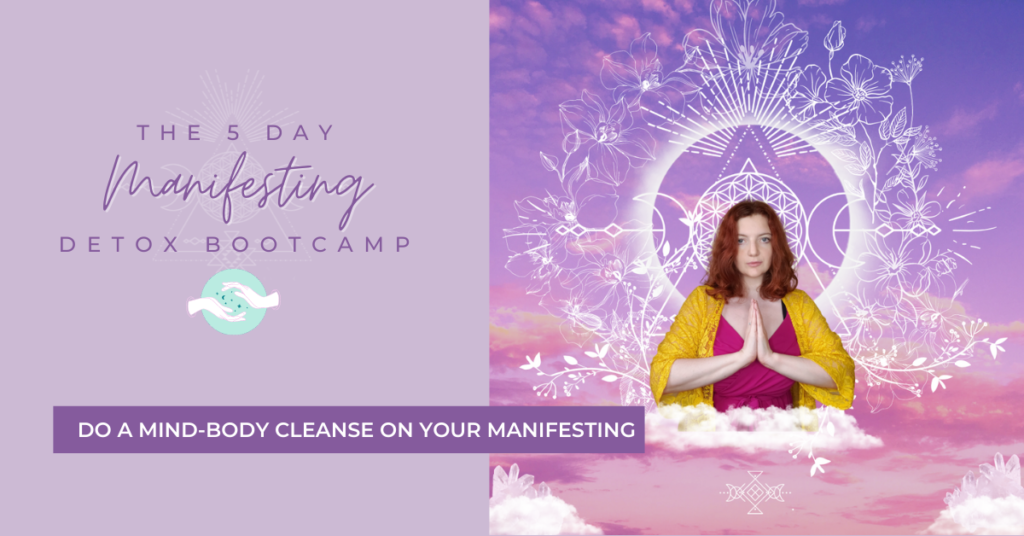 Let's Do a Spring Cleaning on your Manifestation habits with this powerful crash course on Manifestation without all the extras! 

Take what you've previously heard about manifesting and let's throw it out the window so you can begin a mind body cleanse on your manifesting! A 5 day bootcamp to detox your mindset and learn how to manifest with the mind body connection
Here is a list of my Books i've written for Amazon Internationally.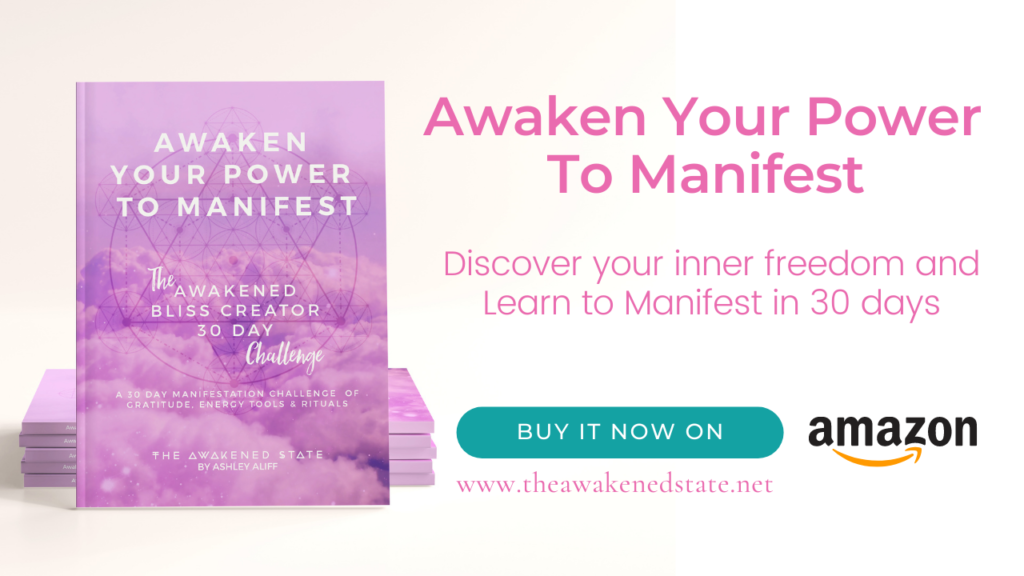 Let's get over the complicated theories out there and have you learning to manifest in 30 days! Are you having a hard time with Manifesting? Frustrated with all the different methods out there? Let's simplify it with a committed 30-day Manifestation Challenge to help you naturally increase your own self-belief.

Self-Belief is one of those secret ingredients when it comes to mastering the Law of Attraction that not a lot of people are talking about. When we begin to work on Believing in ourselves and our innate ability to manifest, naturally it becomes easier to accelerate our results.

In Awaken Your Power to Manifest, you will learn thirty foundational teachings on Manifestation while going through your own personal transformation throughout the challenge. It's time to naturally raise your vibrations, get aligned, and manifest!
Group Coaching Programs - The Foundation
Group Coaching Programs are Intensive containers where we work together and have Coaching Call Support. We meet in sacred circle over the course of a 6-12 week period together where you have access to 1:1 support with me, email support, coaching call support, Supportive materials & Soul work to help you radically heal, clear, manifest and empower your life.
I have put this 8 module program together to teach you everything I've learned about manifestation and energy work, most importantly how to become in energetic alignment towards your desires.   The Soul Circle is a 3 month intensive group coaching program, made of 8 modules. I give you a breakdown of The Manifestation elevation process combining Energetic & manifestation principles together. I  teach you how to raise your energetic standards, work with the subconscious mind &  most importantly how to get in energetic alignment towards your desires. This is a program that is built towards learning Energetic mastery from Energy work, the complete Manifestation process, Mind-body work, and mastering your magnetism.
You Receive: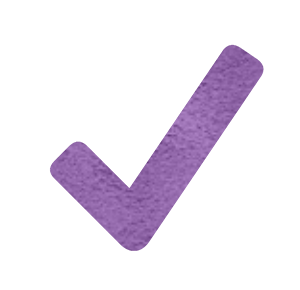 Understanding the complete process of how to Manifest on repeat.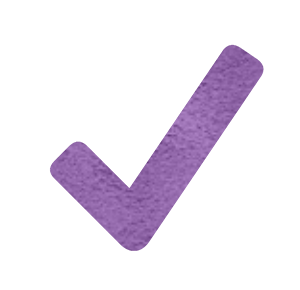 How to Shift Energy & Change Belief Patterns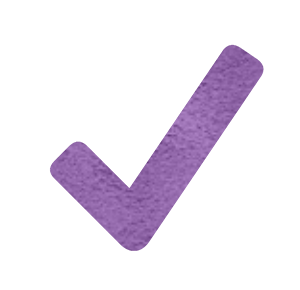 Know How to Heal what is causing self-sabotage in any area of your life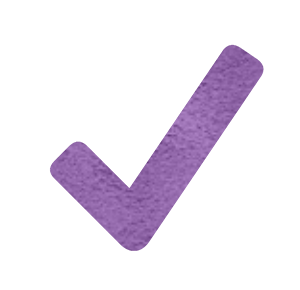 A firm understanding of the Chakra System & Mind Body Work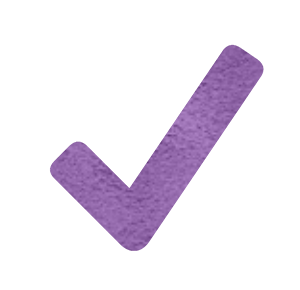 Removing Victim Mindset and understanding your power to co-create & design your life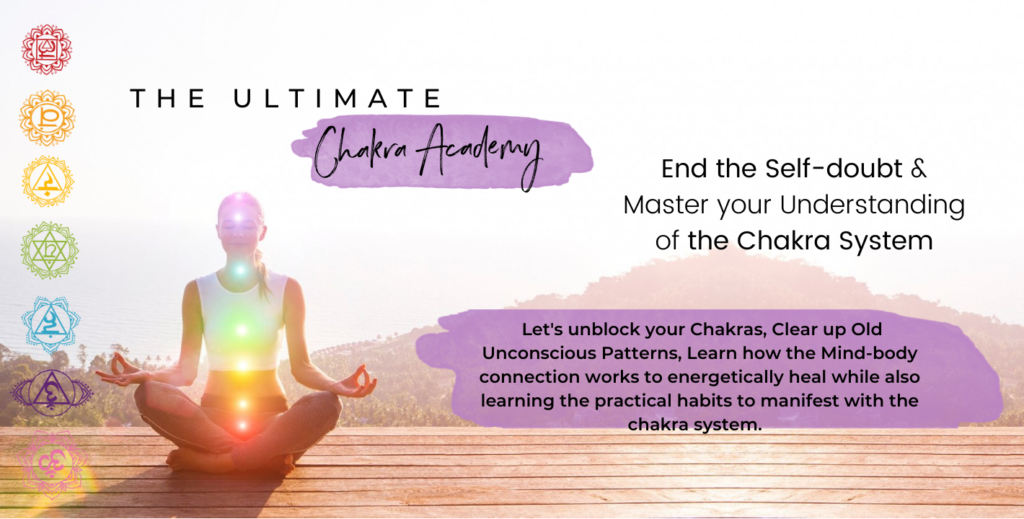 The Ultimate Chakra course you will ever need! Combining both empower the chakras and Daily habits daily flow masterclass into a powerhouse program designed to teach you how to remove doubt and master your chakra system.  

Learn to Heal on the emotional Mind-body level and practice sustainable habits to help your chakra system thrive back into alignment. 


Custom Packages & 1:1 Alignment Breakthrough Sessions.
While my main work is group coaching – I do offer VIP Custom Packages with program add ons with 1:1 coaching call support. Along with a limited amount of 1:1  Alignment breakthrough Sessions.(90 mins)
If this is something that has crossed your mind on working together, Drop me a message in my contact box below, and Let's have a conversation to see what would be a good fit.
limited spaces available.
Which one of your Chakras is Blocked or Needs Balancing?
Take the Quiz to Find Out