BLACK FRIDAY EARLY SALE: You've Unlocked an Exclusive Offer on this page Only!

Ready for the Next Level? END YOUR NEGATIVE PATTERNS & MISALIGNED SYMPTOMS WITH
THE ASCENSION WORKSHOP
A 2 Hour Workshop designed to start teaching you to How to Rapidly Apply Your Intuitive Gifts & Release the struggle of navigating Ascension symptoms. So You can Tap into Strengthening your Intuition, Step into More Certainty and Embody Your Higher Self. Its time to get over your Negative b.s. that is standing in the way of your Desires, dreams and goals, with: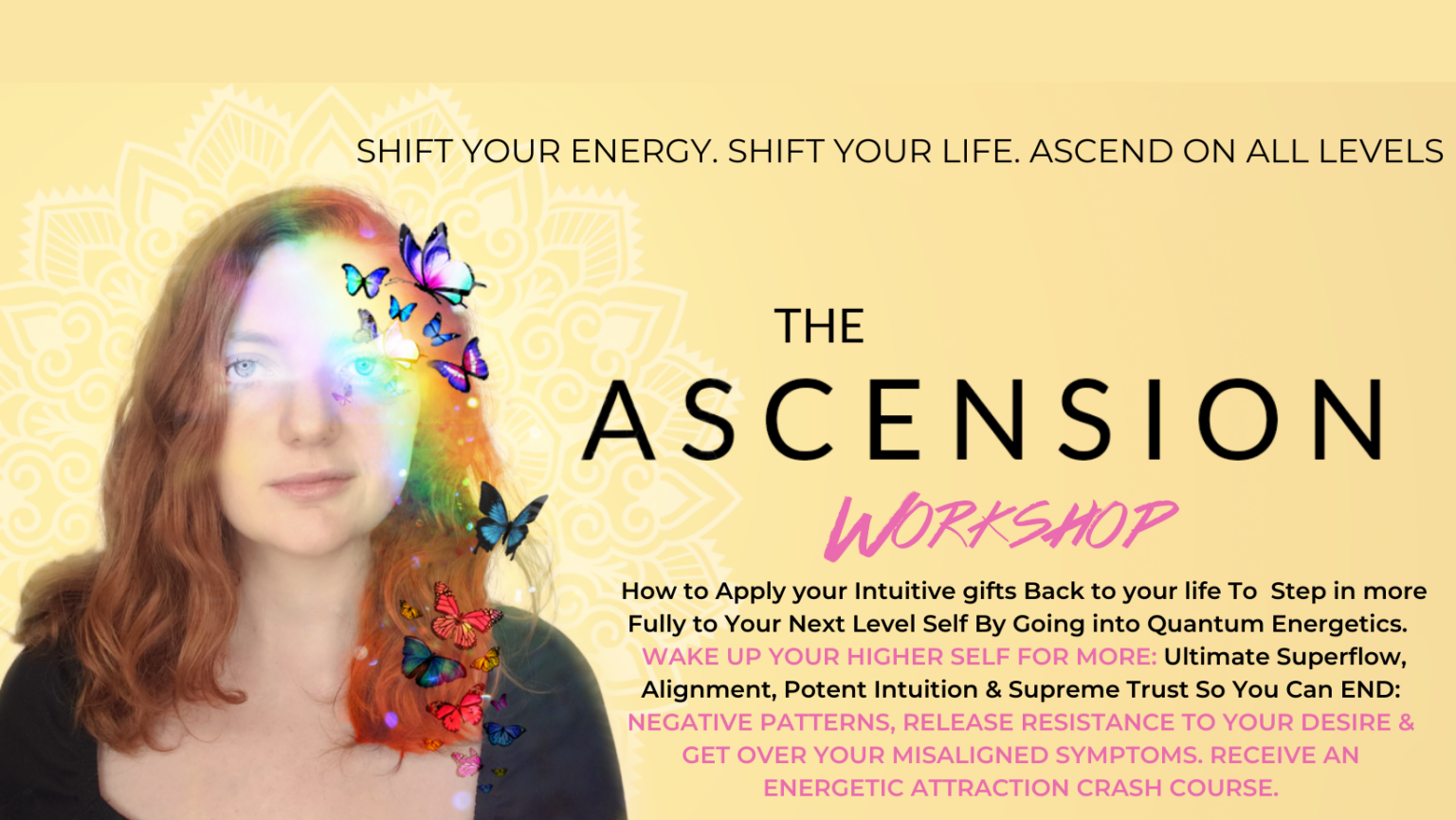 A 2 Hour Workshop Experience to Rapidly Apply Your Intuitive Gifts With Empowerment Coach & Manifestation Expert Ashley Aliff. It's time to Get Over Your Symptoms, Wake up Your Higher Self & Ascend on all Levels into the Person you were Born to Be. 
It's a New World Out there, The world is waking up, 
It's Time for some Deeper Conversations on What it really means to be "Awakened"
Those of you reading this you know who you are, we're not like the others, 
we know we're born for more, and don't like to settle for long. 
We know that we have gifts inside of us, We often know that we are different, 
unique, and made for a better world. 
It's Time To Ascend On All Levels, Embrace the Abundance of Who you are,
Reclaim Soul Certainty, Get Over your Symptoms
and
Wake Up Your Higher Self. 
Welcome to The Ascension Interactive Workshop 
_
The thing about Kundalini Awakening, After we Awaken and suddenly are thrown in the process of Spiritual awakening- We have tons of Questions to Ask ourselves. 
But The Biggest One I found is this: 
Now What? Where do I really go from here? 
It Goes a Bit Like this: 
What Do I do with this information my intuition keeps picking up?
What purpose does it serve me to Know this?
How do I manage my energy now i'm aware i'm an energy being, like what?
How Do I understand my ascension symptoms and cope with them? 
What is my Soul Purpose and How do I even understand what the heck that even means? 
This is a bit of an elephant in the room,
many talk about what the symptoms are, how they happen, intergalactic channelings leading you on 'hope' but While I could be re-incarnated Cleopatria from the orion constellation – I need  REALNESS – I need Practical Understanding. – I Need Clarity.
So I sat down and began to notice: 
I don't always see the addressing of what the heck to do with all this information,
how to emotionally process it for real Mind-Body Healing or
what we can personally do to speed up our healing and How to Use this information to our personal advantage In our Practical Every Day Lives? 
Thats where I come in….
I asked a Question ten years ago that changed it all for me – How do I apply Kundalini Awakening Back to my Life? I've been on that Mission ever since, 
Let me take you back to a time where I realized, After Awakening, I had to figure out how to understand myself again – I had to ask some deeper questions but most importantly I had to figure out how to: 
+ Manage my Energy because it was taking on a life of it's own, being an energetic sponge, absorbing everyone's emotions around me. 
+ Heal the Patterns were causing me emotional upheaval due to my past, that showed up every time i experienced what is known as 'ascension symptoms' 
+How to Cope with the symptoms, Emotional Triggers and "ascension" Chaos everytime I felt an Energetic Shift in me or the world around me.
+ How to Manifest from an Entirely Different Energy than believing I was a victim on the ride of life. I had to get over that story arc
And that was just the start of it. 
It started with this: I knew Everything was Energy but I had no idea on how to understand energy. And Thus Began my journey to Understand How my Energetic Patterns were influencing my Life. 
Through this journey over 10-11 years ago, I began to notice patterns that would show up, I learned to understand those patterns and begin to change how i was responding to them. 
This influenced How I was showing up with my Symptoms, my Energetics, how I was healing and inevitably because i was healing some deep shit – it started to change how I was MANIFESTING, In my physical Life.
This is where we get it wrong. 
The Spiritual World isn't disconnected from the Physical World.  Far From it. 
But Imagine what it is like to not only understand it, but how you can start to use these principles of energetics to your advantage and then start learning How to Begin to Ascend your Consciousness on ALL LEVELS. 
And This is what we're going to talk about in this special one-of-a-kind Workshop. 
The Ascension Workshop, It's Time to Wake up Your Higher Self, Get over your Symptoms and Magnetize in the Life you desire to Live. 
In this workshop I want to gift you a crash course on Energy Management. 
This means we're going to start learning: 
+ How to Understand Energy on a Deeper Level 
+ How to Begin Merging your Understanding of the Spiritual World of Quantum Energetics into the Physical Reality of Your Material World. 
+ What your Energetic Patterns are and how they influence your Negative Patterns
 and/or Ascension symptoms 
+ How to start changing them stat with my  5 step Alignment Process (secret gold sauce with cherries on top or magic sprinkles!) 
+ How to heal and Manifest through understanding them. 
+ How to Cultivate a Solid Relationship to Your Higher Self/Your Connection to Soul Guidance so you embrace the Soul Certainty your mind and body has been craving. 
And that's just the start… You In?
(Get Instant Access to The Ascension Workshop for only $37 (reg. value $97)

WHAT DOES ASCENSION EVEN
MEAN?

Ascension: "the act of rising to an important position or a higher level."
Ascension is a term that gets throw away as much as tiktok but a lot of people are taught Ascension from
 a place that feels incredibly outside of our reach. 
It feels like a distant dream far off in a utopia paradise 
BUT – WHAT IF
The Ascension you're actually looking for is something that can be Accessed within you and you begin
 to recognize that you had the power within yourself the entire time. 
Well that's actually True and I teach you how to Flick the switch and Activate that part of you. 
I'm feeling a little cheeky – titling this Workshop Ascension but it's with good reason – 
Because the truth of your soul knows 
You Can Ascend into your Next Level Self from All Levels. 
It's never about one thing or simply committing to the Healing Journey: 
Healing is only Step 1. 
What comes after that is the real magic  – The magic where you transform away from Healing
and into a space of Unlocking your Own Emotional Fulfillment
 and Empowerment of who you are. 
It's a place where we recognize The Symptoms are there because they are trying to show
 you
How to Ascend on All Levels. 
You Are In the Right Place.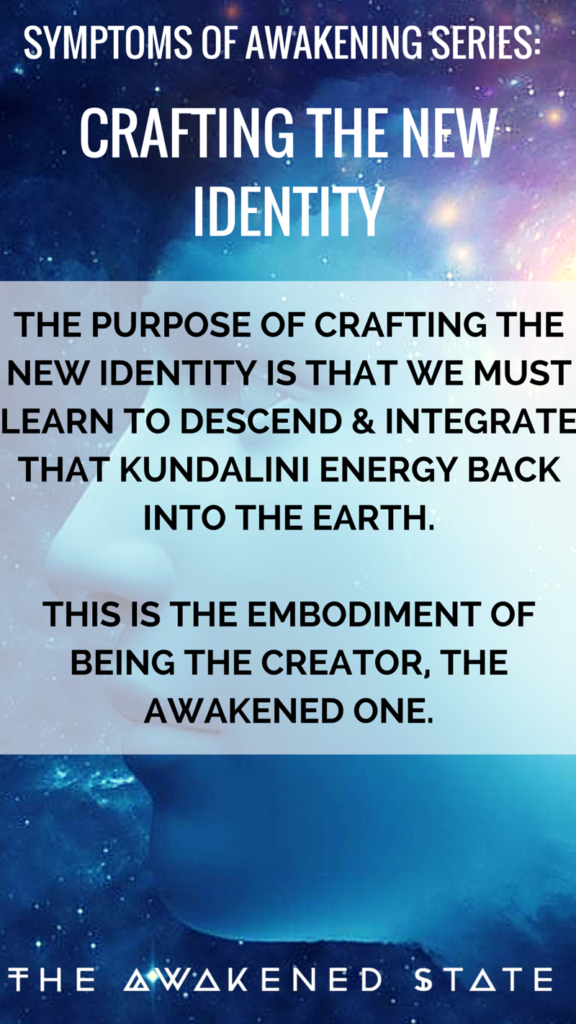 ITS TIME TO BRIDGE THE GAP
The More You Keep Separating out Your Spiritual self and Physical self, the often the more you will typically suffer or feel misaligned.  
Here's Why: Every time you buy into the separation – You forget who you truly are. 

And As a result, You Search to fill in the gaps to get where you desire to go, constantly on a search, a hunt, a mirage in the distance – making you always feel just slightly out of reach of your destination….gasping for air. 
And This is why we must Bridge the Gap. 

It's time to Bridge the Gap between where you are now and who you want to Be. 
Let's Bridge the Gap between Your Physical Reality and Your Spiritual Self. 
We BELIEVE we Live in an Limited world but as we start to understand Energy, we begin to feel into our abundant, limitless nature. 
This all Begins with Bringing Awareness to our  Energetic Patterns. 
When we start Enabling more Awareness into our Energetic Patterns, we can begin lifting our Limitations on our Physical Reality. 
The Reason Why we want to bring Awareness to these Energetic Patterns is This: 
Behind your actions, Behind your behaviors, Behind your Thoughts, Behind your emotions, Behind Your seed of a Thought IS Energy. 
Energy is Ruling our Life, Everything around us is Energetic, How we see the world around us may be Physical, Dense, solid Matter – But you know better now, 
The Real World Is the Energetic World That Creates Matter into Solid Form. 
Because of this. 
How We actually Change our Life, Begins with changing our Energy and Learning how to Change our Energetic Patterns that are influencing our Life. 
That is Why when we Must Go Back to the Basics 
The Energetics that are influencing your life, every second of every day.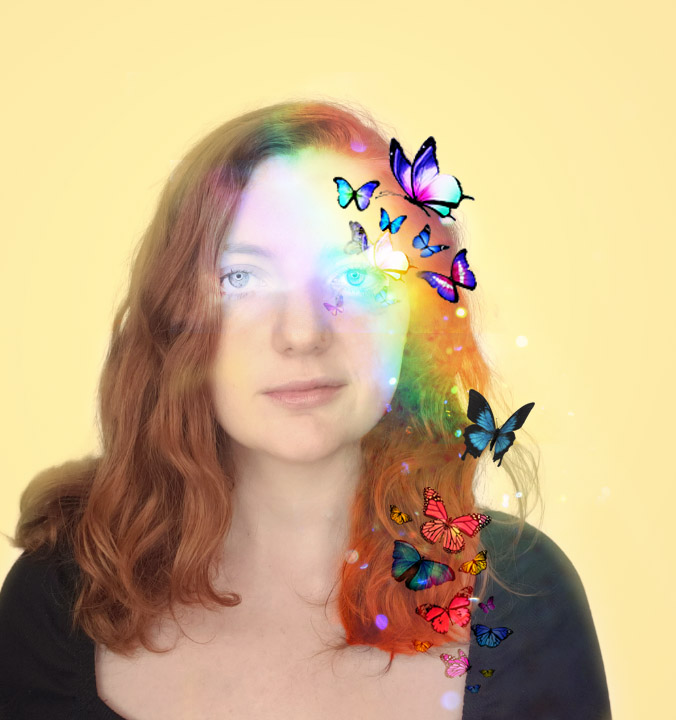 HOWEVER SUBTLE, AT THE ROOT OF OUR LIVES IS ENERGY.
Why does this matter to me?  What makes this so important? 
When you understand your Energy, you can literally change 
any aspect of your Life that you desire. 
Energy is the root cause of everything within our lives. 
Wherever we are struggling at in our lives, be it our relationships, our money, our spiritual beliefs, our self-esteem, our addictions… is due to this one concept we either aren't aware of or don't think about it because we can't see it.
Down at the microscopic level.
Everything Vibrates.
Which means everything has a frequency.
Everything has an 'energetic cause' – what we are truly seeking is not the cause of illness/distress, but the 'energy behind it'  this can be linked to the chakras.
And Beyond the Chakras
Are Your Energetic Patterns. 
When you become aware of the patterns your nervous system is operating on —- WATCH OUT WORLD – 
You can Become Unstoppable. 
IN THIS WORKSHOP I WILL HELP YOU:

This is a High Value – Low cost workshop Special price only on this page. 

You will gain access to the PRIVATE  Membership Portal where your recording of the Training will be hosted. 

You will have unlimited replay & lifetime access

You will Receive One Pre-Recorded Workshop Training (video & audio) Plus – Soul Work Workbook to help implement the materials.

BONUS INTUITIVE CHANNELINGS ( HIGH VALUE ): There is MAGIC and SUPERFLOW, When I Host Live workshops, There will be extra Intuitive magic, downloads and channelings throughout – downloaded JUST FOR YOU – I believe spirit works through us and guides us to the people who need us. This always occurs during my lives that you may receive a special aligned message just for you. (Saying this with full confidence 😉 ) 

BONUS: Masterclass Mini-Workbook Added to Integrate what we learn together with Journal Prompts and Action Steps. 

Receive Ultimate Support and Guidance on Your Ascension Journey, Learn Powerful Energy Tools and Processes to move through any Energetic Pattern. If you show up and do the work – I believe a shift is inevitable as when you change your energy, the outer reality always follows. 
GET OVER YOUR SYMPTOMS and ASCEND INTO YOUR NEXT LEVEL
The Ascension Workshop is normally $97, But it's Yours Immediately Today for One Simple Payment of $37! This is my way of saying thank you for being in our community - Sign up below:
"This course is life-changing, it's an investment for your quality of life! It will help you remove the blocks so you can become more yourself! I wanted to know more about the chakras but I got much more than that! I came out of my victim mentality, I understand myself better now, I am actively working on changing myself. The material helped me identify my weaknesses and localize them in the chakras, so I know what to work on. I can see my character getting better and myself getting more empowered and aligned to my own truth"
I desired to overcome blocks in believing in myself, that I could change, be healthy and step into my power… I feel I have moved through my resistance. I now trust the universe is supporting me and has my back. That I can connect with and listen to my higher knowing. I like how responsive and supportive Ashley is. Also her enthusiasm and trust in the process is very motivating and contagious. I liked the soul work as being the first step, but that action to make shifts was always the emphasis. I really love the chakra work."
Ashley has encouraged me to become okay with utilizing and refining my Human capacity to let go of all that does not serve me. All of the ideas that Ashley has shared have ever since been relevant to my lifestyle. What I love about Ashley's service and insight is the practical spirituality that is focused during the time I got to work with her and the new line of focus tools available. Ashley is genuinely sincere and it is very clear to me that her work ignites a fire in her heart that highlights her determination to see our planet flourishing, one Human angel at a time."
"I'm focused, awake and open to what my future holds. My energy is now where it belongs. I'm no longer carrying other people's energy as well. I feel so relieved and joyful about my journey. I'm so great full I have this toolkit to look back on whenever needed."
"Ashley is a Modern day Medicine Woman,"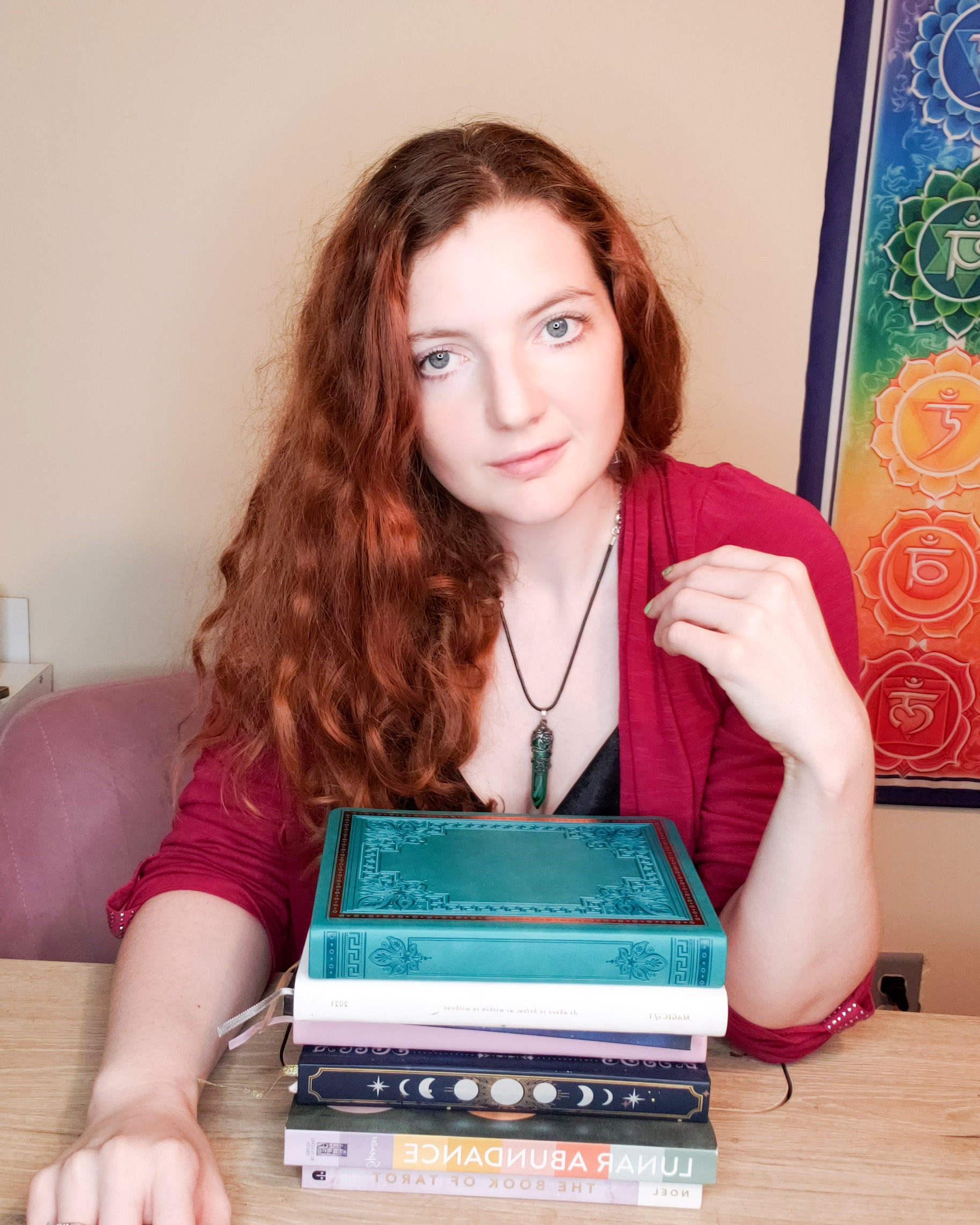 With over ten years in studying emotional Mind-body healing I know how to navigate the Energetics and the Practical Actions when it comes to Energy Work. As we step into a new world of spiritual truth, it is my mission to guide others like you to master your own Energy so you can begin learning to apply it back to your Practical every day Life. Let's Merge the Concepts of Spiritual Principles so you can learn how to heal & manifest in whatever area you deeply desire. My Mission is to help guide you to remember: The Universe is Inside of you and You Hold the Power to Design Your Life – So Let's Get started.