Thank you! More Details will be in your Inbox shortly - Before you Go
check your inbox in 15 mins.
You Can Upgrade Your Experience with: THE CHAKRA REALIGNMENT MEDITATION
A Powerful Clearing Meditation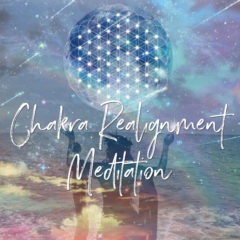 Meditation, in general, is a great tool as an alignment practice to reconnect with our body and higher self. 
This Audio is made to Recharge, Re-calibrate and Realign your energy body through a powerful Clearing process.  
This meditation helps you: