The Awakened State's Official Holiday Gift Guide Holiday Specials
Welcome to the Winter Wonderland Holiday Sale!
Hey There It's Ashley, This is a collection of our  Special Products & Courses for the Holiday Season. Click Each Image to Learn More about that Particular Product.
Stay Tuned for our Black Friday Sale & other surprises this Month, Happy Holidays!  
Stock up for the New Year & Keep Visiting Back for More Surprises this Season!
Up to 50% OFF When you Use Code: HOLIDAY on Select Courses Listed Below
at Check out
Before you go - Stay in the Festive Loop by Subscribing to the Newsletter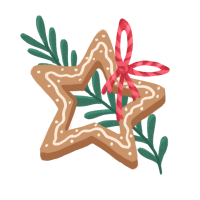 WISHING YOU AND YOUR FAMILY A HOLIDAY FILLED WITH JOY
© 2022 The Awakened State. All Rights Reserved.