In today's video post I wanted to talk about how working with the symptoms of awakening has helped evolve my own healing journey. 
This is a bit of an elephant in the room, many talk about what the symptoms are, how they happen but I don't always see the addressing of what the heck to do with all this information, how to process it or what we can personally do to speed up our healing? 

Through my own journey I've definitely reached some full circle moments of how the symptoms interconnect with the Chakra System.
However through my new studies I've also discovered something even more powerful how the symptoms interconnect with our Resistance patterns and limited beliefs through the Chakra System. 
This is a topic that I've been extremely passionate about because it literally is the evolution of The Awakened State. 
If you're new to my work, The symptoms I am talking about are the common symptoms we experience as we're starting to go through Spiritual Awakening or Kundalini Awakening. 
Some Common Ones include:
Hypersensitivity
The Need to Detox both mentally and physically
Vertigo
Deja vu
feeling our life is falling apart (darknight of the soul)
Starting to Question Reality and what is real – our belief systems
Feel disconnected and yearn for more meaning in life 
And the List goes on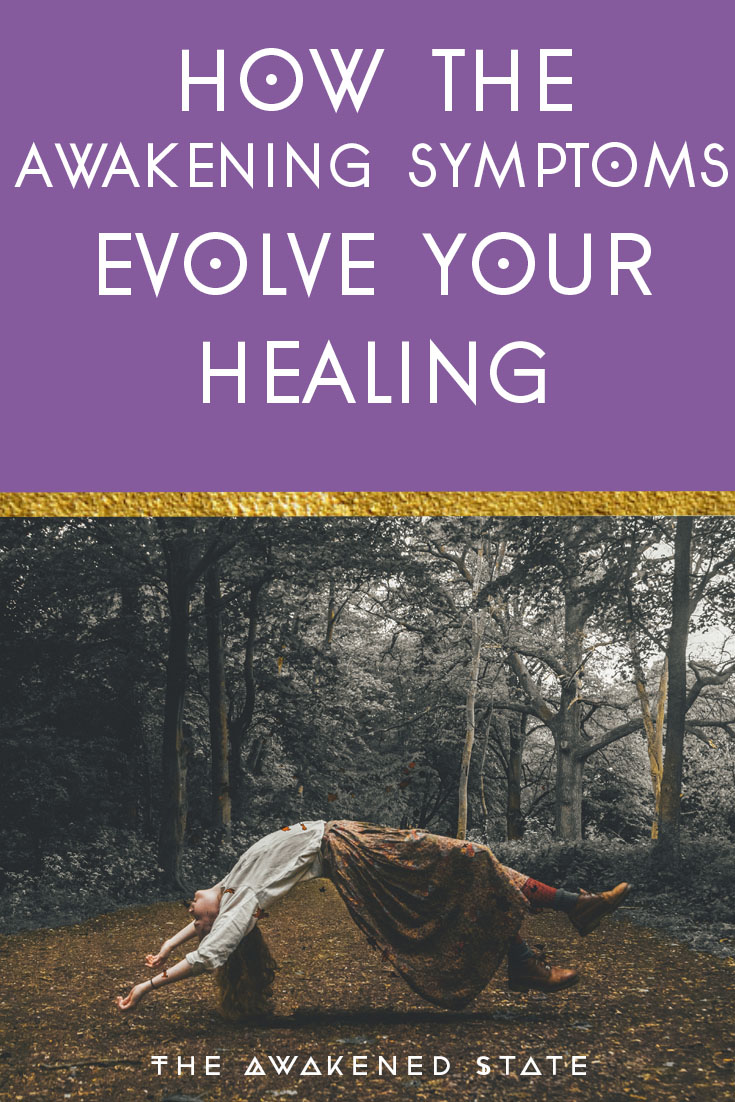 HOW THE CHAKRAS INFLUENCE OUR LIFE
Through this process I've discovered how the Chakras are influenced by Healing the Body through the symptoms that come up during this process. 

The chakra system is more like a psychological guidance system that connects to various areas of our life. This connects back to energy and how vibration is influencing our reality. 
Each Chakra connects to various areas in our body and is literally a translation system for how each area in our life is influenced. 

I don't just see the chakras as colorful decorations, they are practical tools to apply to our lives.⠀⠀⠀⠀⠀⠀⠀⠀⠀
⠀⠀⠀⠀⠀⠀⠀⠀⠀
They are Psychological wombs⠀⠀⠀⠀⠀⠀⠀⠀⠀
The reason I call them psychological wombs is because as you're growing up, this is where the energy is stored throughout your endocrine system.⠀⠀⠀⠀⠀⠀⠀⠀⠀
The energy is stored in the body.
⠀⠀⠀⠀⠀⠀⠀⠀⠀
Each center correlates to your growth patterns & even resistant triggers.⠀⠀
⠀⠀⠀⠀⠀⠀⠀
Your emotional triggers are stored in the energetic centers of the body.


As you're starting to experience these Symptoms coming in especially in the Heart Chakra and solar plexus we start to connect the dots between how self-worth influences our will power and so forth! 

Here's a breakdown of some of the main topics of each chakra. 
CHAKRA AWARENESS⠀⠀⠀
⠀⠀⠀⠀⠀⠀⠀⠀⠀
For instance each center connects to your beliefs & limited beliefs in a particular area:
⠀⠀⠀⠀⠀⠀⠀⠀⠀
ROOT
Security, safety, money, how we feel we belong in the world⠀⠀⠀⠀⠀⠀⠀⠀⠀
SACRAL
creativity, our sensuality and sexual identity⠀⠀⠀⠀⠀⠀⠀⠀⠀
SOLAR PLEXUS
our EGO, our will power and personal Identity for how we take action⠀⠀⠀⠀⠀⠀⠀⠀⠀
HEART
Our Self- Worth, Relationships and Emotional Relationship with our self⠀⠀⠀⠀⠀⠀⠀⠀⠀
THROAT
Our Authentic Self, Our Truth, How we SOUL EXPRESS⠀⠀⠀⠀⠀⠀⠀⠀⠀
THIRD EYE 
Our Vision process, our intuition & Tapping into our guidance system⠀⠀⠀⠀⠀⠀⠀⠀⠀
CROWN
Embodying our Highest Self Energy, Transcending our Beliefs, Spiritual experiences & inevitably Kundalini Awakening.⠀⠀⠀⠀⠀⠀⠀⠀⠀
⠀⠀⠀⠀⠀⠀⠀⠀⠀
Kundalini is the creative force that moves through our lives and creates MANIFESTATION

Everything has an 'energetic cause' – what we are truly seeking is not the cause of illness(symptoms) but the 'energy behind it'  this can be linked to the chakras.
In today's video I go into What is the Awakening Process like from a Beginner's Eyes and How we can start using our Resistance Patterns as Fuel to Evolve and speed up our healing. 
When we start Enabling more Awareness into our Energetic Patterns, we can begin lifting our Limitations

If you are experiencing the Symptoms or having a particular resistance pattern come up in your life. 
Begin to do some SOUL HOMEWORK: 
Ask yourself:

Why is this coming up for me? 

Start Digging behind the resistance and ask why is it showing up for you?

This is what will start the healing process faster.
This will begin to open you up to what is coming through to be healed, processed and let go. 
This will help you get into the Awareness of how to expand beyond the Healing into the highest self energy. 
As we dig into these layers, we begin evolving the healing process and begin merging this Highest self energy – Entelechy into our Material World.
Imagine if more and more people did this on a daily basis?

It's a beautiful thought.
If you're ready to learn more about the chakras and how we can start to work with them as Practical Tools in our lives, Be the first to learn about my Group coaching Program: The Awakening Path