The End of the year marks a special time to pause, reflect and nourish our soul for the upcoming year. And let's be honest, get pumped for the New Year full of new opportunities and goals to set. It's for this reason, this time of the year holds something different, It has an energy of opening ourselves to creative and infinite possibilities.
It's in that place of sacred rest and pause that we can acknowledge where we are at currently. Many people around this time of the year set resolutions and don't really take a minute to reflect on the year but really resolutions are just the tip of the iceberg for what we as co-creators can do with our energy.

The reality is it's actually really easy to create goals that are out of alignment with what we truly desire especially when it comes to new years resolutions. The reason for this is they are not establishing CLARITY.
Clarity brings us into Divine Alignment with our core feelings and desires.

I see this time of the year as special because it gives us time to slow down, reflect and evaluate the year. Have you ever noticed that when you're mindful of what's not working in your life anymore, more times than not, it gives you a new awareness to start changing it?

Well, that's part of the power of Reflection.

It's when we open ourselves up to more of an Observer Consciousness, we start to shift gears and really evaluate what's going on within our life.
This is partly why I love Journaling and have grown my journaling practice this year. It's when we stop, slow down and observe we begin to co-create from a more grounded energy. Not to get off track but it's when we move into a Observer Consciousness – we don't buy into the bullshit as much and we start to consciously create Intentional Living with our life.

That's why I created my own Intentional workbook for the End of the Year.
For the past few years, I always take the time before New Years to do a sacred Reflection Ritual and I decided to share it with you.
During this last week of closure, I always take the extra time to get super intentional with where I would like the year to go and how I can start co-creating my life to align with my desires.
At the End of the Year, many thoughts are running through our head – either we're discouraged by what didn't happen, we're frantic about meeting our goals or we're excited for the year ahead. Regardless, it's a great time to do some hardcore reflecting and detaching by stepping back.

These are some of the steps I do at the end of the year to close my year with Intention.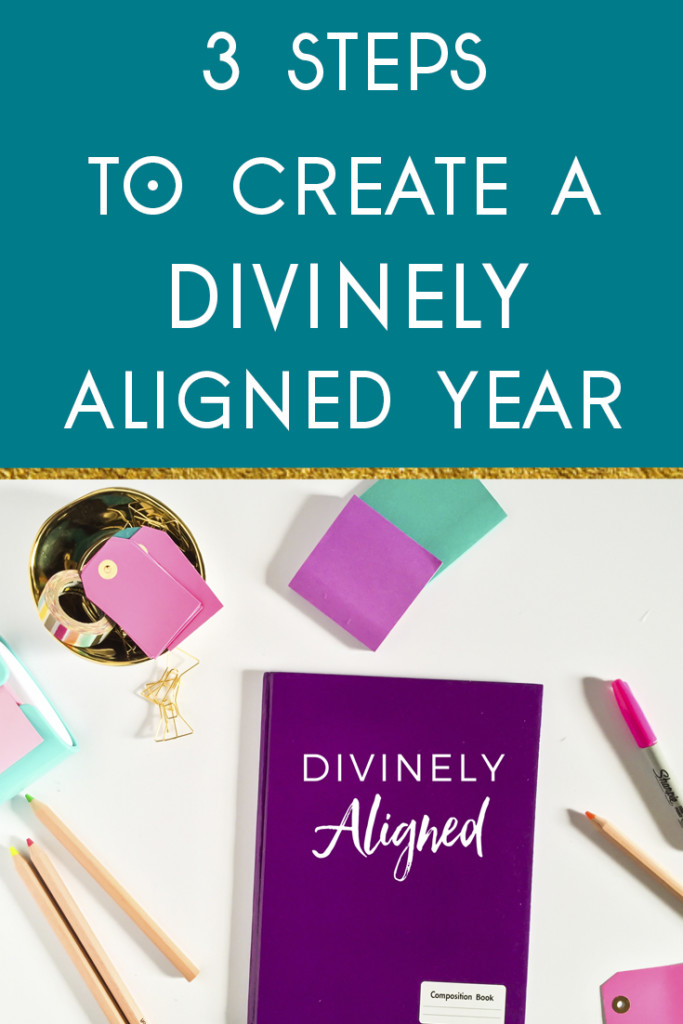 STEP 1. RELAX, REFLECT, & DETACH

I don't know about you but this time of the year I always make time for relaxation, between holidays and the kids getting over the christmas high, it's a time to slow down.
Detachment creates Clarity.

When we detach by stepping back and giving ourselves that sacred pause, we can come back fully refreshed.
It's in that recharging energy we can do this classic brain dump to get a clear head and open heart space. It's actually when we fully detach not only do we gain clarity on what we actually want but we filter out the noise that is making us feel indecisive or stuck. Sometimes the best thing we can do is stop doing the same thing over and over again.

This is why when we pause, it's like the energy begins to rise and bubble up because we begin to create space.
STEP 2. DECLUTTER & START SETTING BOUNDARIES

As we begin to create space, this is an excellent time to declutter and clear our head. When we Declutter we're releasing stagnant energy that is holding us back. It is time to let go of the old cycle and embrace the new!
Begin to Look at the areas of your life that need decluttering:
– Your Relationships
– Your Inbox
– Your Computer
– Your Closet 
– Your Living Space 
– Your Personal Development
– Spiritual Development

START TO SET MORE BOUNDARIES: Begin to ask yourself Who or what is taking away your power? Who or what are you letting validate your worth?
Release what isn't serving, what isn't necessary anymore and as I mentioned: Start cutting out the noise, the distractions and find your way back to your center & personal power! 
STEP 3. RECONNECT TO YOUR DREAMS & VISION
Finally after getting clear, start reconnecting back to your dreams and vision for the year ahead. I do this through my favorite process of Soul Mapping my Intentions and how I desire to feel. This is my favorite ritual!

I take time to honor both the masculine and the feminine goals. This way we carve out our desires with some power questions and a few extra energy tools to help your energy get charged up for the new year.
This means not only setting Intentions but start creating an Aligned Action Plan that Nourishes both your Soul and your desires!

If you'd love to try out this soul ritual with me this year. Download the divinely aligned 2019 workbook below:

It's important to remember we are co-creating our life in each moment whether we are conscious of it or not. Vision boards are one thing but when we get out our pen and specifically get clear with the universe, we start going into something deeper. When we step up into conscious intention with our goals, dreams, wishes and desires, we start creating miraculous magic. By miraculous magic I mean, we start transitioning into the miracle mindset where we begin to choose love over fear.
As co-creators of reality we always have the ability to choose again. Let this workbook give you the soul-mapping to step into 2019 with a charged energy of conscious intention and get you pumped with taking aligned actions that nourish your soul!
Wishing you so much success, magic and a Divinely Aligned 2019!

Love,
Ash
---

▲ Before you go, Tis the Season of Giving: 30-60% OFF! The Awakened State's End of the Year Sale!!! ▲
I always try to offer something special in December as it's the season of giving. I had this crazy Idea to do something different this year since I have new products. So this year the entire shop is on sale because why not? 
As I've grown this community, part of my mission is to help others reclaim their spiritual power with tools, energy work and rituals. A part of that is making things more accessible so others can learn powerful processes and energy tools to start managing their own energy. 
This crazy end of the year sale is to honor & bless my community this holiday season!
Each of these programs has something unique to offer:
Whether you are having problems with overactive empathy, you're looking for a spiritual tune up, or ready to learn manifestation! I gotcha covered 😉
It's time to get a big dose of Energy Work to start the new year right!
>>> Empower the Chakras: 60% off
My personal Chakra Breakdown where you learn the energetic and practical side to each chakra, along with Empowering Soul Work with each chakra. Learn how to start CLEARING your Chakras with tools & exercises & journal prompts to dig into the subconscious.
>>> Energy Management Toolkit: 30% off
Learn how to Repair your energy body and Raise your Vibration with your own Spiritual Toolkit. This toolkit goes into how we can start ditching resistance, overwhelm, managing overactive empathy and powerful rituals to use at every new and full moon.
>>> The Awakening Path Self- Study Option: 40% off
Many people asked so I decided to release my group program as a self-study!!! This is a program where I dive deep into Manifestation and Energy Clearing through using the mind-body connection.
Learn more about each of the programs by following the special link below: