When it comes to manifesting it can sometimes feel like a lot of 'starting and stopping' on our road to fulfilling our desires.

These perceived roadblocks can we caused by a few things such as
we're confused on how to actually manifest,

we're afraid we're not doing it right,

we may be getting stuck in stories that are telling us we're not worthy or its not possible.
A lot of this is due to a misconception on What Manifestation actually is vs what it isn't.


MANIFESTATION IS NOT
A process of visualizing, affirming and staring at your vision board hoping it falls in your lap.
Praying, Hoping, Wishing for an outcome while you do nothing different with your life.
Pushing & Micromanaging your life by striving to make things happen obsessively
Being so Emotionally gripping to the outcome you can't see straight
An evil practice of "dark magick" ( psst Its science yo )
Something you do once and forget about it.


MANIFESTATION IS
Manifestation is you co-creating with the quantum field and magnetizing in something from the nonmaterial energetic plane into physical form by becoming an energetic match.

Thought aligned with vibration creates an energetic match which produces physical solid form.

Manifesting is a co-creative practice of unapologetically defining and claiming what you want and desire to receive.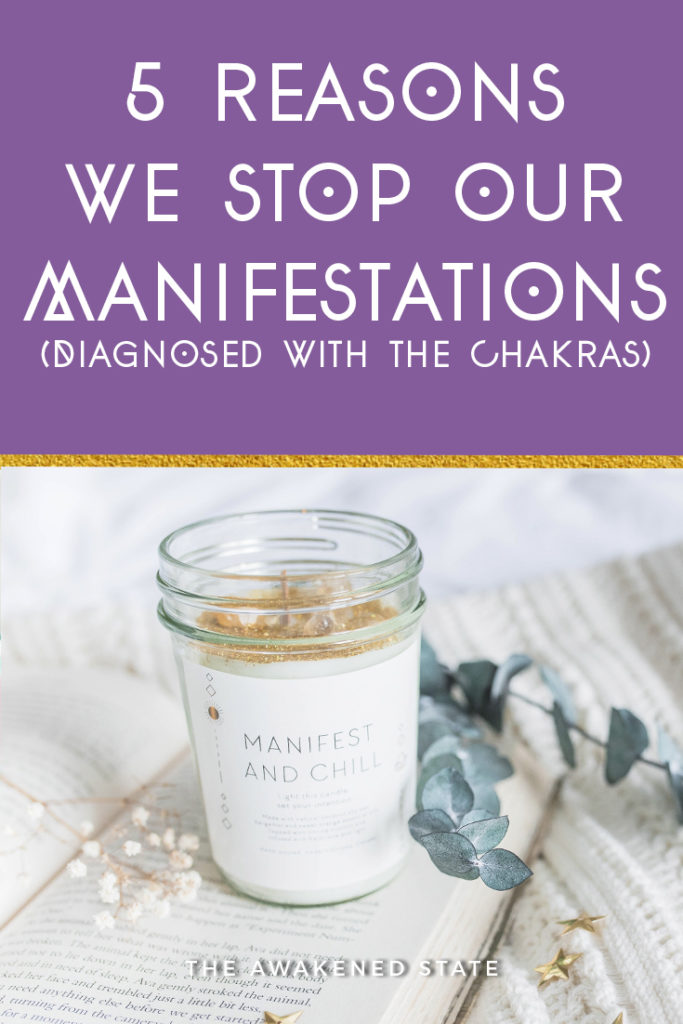 Manifesting is the heart of unapologetic receiving and defining what you deeply desire for your life. ⠀⠀⠀⠀⠀⠀⠀⠀⠀
It's a practice, an art of self-mastery. ⠀⠀⠀⠀⠀⠀⠀⠀⠀
⠀⠀⠀⠀⠀⠀⠀⠀⠀⠀⠀⠀⠀⠀
Its not about not enough time, money, energy, resources, etc. to have what you want. ⠀⠀⠀⠀⠀⠀⠀⠀⠀

The Question becomes are you unapologetically defining what it is you DO want or are you choosing to settle?


MANIFESTATION IS HEALING & CO-CREATING THROUGH EMOTIONAL EMPOWERMENT

I stopped listening to most of the loa gurus who told me to make cute vision boards, have a dream box and abundance checks and instead listened to my own Soul

What I found is that the true missing link to manifestation is Energy work.

Its not about the law of attraction at all, it's about the law of Vibration and learning to MASTER our energetic vibrations to become an energetic match towards what we desire to receive.

If Manifestation is about vibration,
Then we begin to see that it's about understanding how Energy works,

It's about understanding how our Subconscious mind co-creates reality with more than just our thoughts

but also our Feelings, Beliefs, Habits and ACTIONS.

Underneath it all is remembering Vibration is the currency of Life.

Therefore to Truly Manifest,
You have to understand the mind-body connection
and How Energy works to influence our reality around us.

If Energy work is the missing key, then we don't NEED all these fluffy extras or rituals to manifest.
We just need to learn how to Change our Mind and How to Shift our Energy.
The thing is The universe cannot override our free will so until we're energetically getting behind our desires, we will feel energetically blocked from receiving.

Here are 5 reasons we stop our manifestations

In today's vlog i'm sharing with you 5 reasons we often block or stop our manifestations. These are common blocks I see happen again and again when it comes to fully understand manifestation.
5 ways we stop our manifestations: recap
We think its a mystical psychic ability

We get caught in the Dreaming & Wishing Phase

We're too attached to the outcome – Controlling the Process

Obsessively Chasing the Limited Beliefs Because I don't feel whole

We don't feel worthy, capable or deserving of our desire, therefore it's not possible.
If you were confused on manifestation I hope this shed some light on your own manifestation journey on where we can create unconscious roadblocks for yourself.
These lessons have been a critical piece to my own manifestation journey.
I Hope this powerful video serves you well.

P.S. THE SOUL-ALIGNED MANIFESTING CIRCLE IS OPEN ??

This is for those committed to change and ready to give themselves the permission slip they are looking for to step in fully to unapologetic receiving. 

This is for those who are tired of the mind games and ready to end the doubt and sabotage, 
This is for those who are Ready for transformation and soul shifts that allow us to expand more fully into whatever we desire – the relationships, the money, the immaterial, the dream career – This is all possible for you when you choose to carve the pathway for yourself

This is an investment in your Desires and saying fully yes to your soul's expansion. 

Ready to join us in my 12 week intensive coaching experience on learning Energetic Mastery & Manifestation principles?

It's time to step into Allowing more. More Pleasure. More Abundance.
More of what you deeply desire and want for your life.

Full Details + Modules + Bonuses+ Coaching Support Access Below : 

>>> Enrollment Closes on May 14th at 12pm CST

If you're feeling the call, I wouldn't wait

Any Qs about the soul circle drop them below or send me a dm on working together.