I was thinking about how I frequently talk about Energy work, the chakras, manifestation, but I never actually sat down and made you a video on What the heck are the chakras?!
It's a little ironic if you think about it…
So today we're doing just that and this video is packed!
We are talking about one of my favorite topics today that has seriously changed my entire life. The Chakras and their connection to manifestation.
Have you ever tried to sit down, read a book on energy and then wonder to yourself silently – How do I actually do something with this information? Like this is nice on paper, but how do I get practical and apply this? (story of my life, right…)
That's what we're talking about today – Let's go back to the basics and GET PRACTICAL.
Throw away what you think you know about the chakras in those textbooks and crystal books you keep reading and check out this practical down-to-earth conversation on the chakra system.
Let's check in: 
Are you a beginner to the Chakras?
Have you thought about using them with the law of attraction?
Did you know we can both learn to heal and manifest with the chakra system through Belief & emotional mind-body healing?
Make sure you sign up for my free chakra masterclass before you go!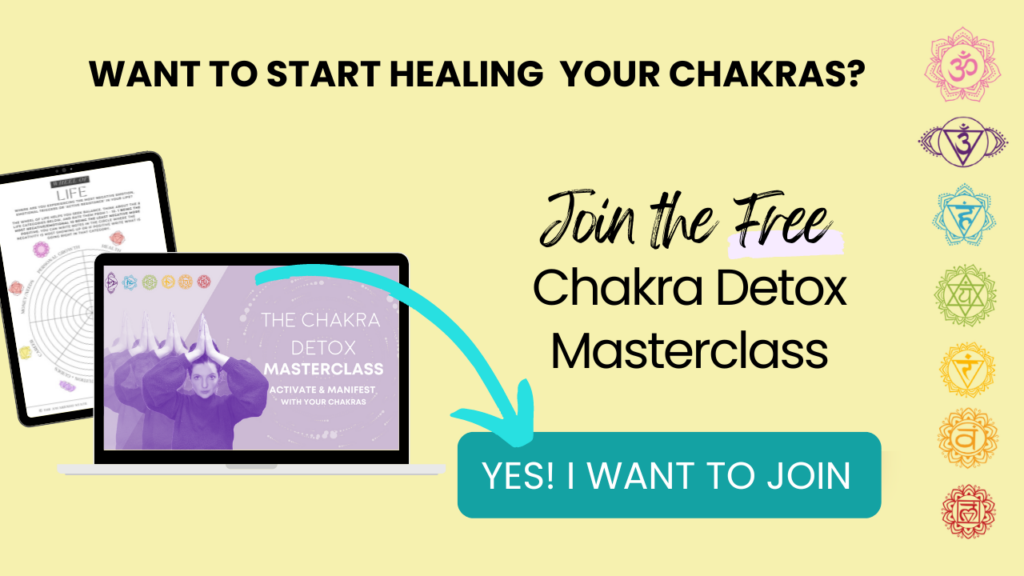 Let me guide you through a very easy to understand psychological look into the chakra system. Let's Get Practical and Real With how we can begin to use the chakras in our lives in this crash course on the Chakra system. Stay to the end for the full breakdown.
Here is your Beginner's guide to the Chakra System:
As I mention in the video on how to connect them to manifesting, I'd love to know which chakra resonates strongly with you, I love hearing from you guys, just drop a comment!
Tune in to the video Below:


Subscribe to stay notified of each weekly video, released on Friday. Sharing Tips on Energy work, Manifestation, Mindset, Awakening and all sorts of things.
https://www.youtube.com/c/TheAwakenedState





P.S. The Chakra academy is now OPEN for enrollment!

https://www.theawakenedstate.net/empower-the-chakras/
The Ultimate Chakra Academy – Empower the chakras is back and it's better than ever, combining two of my chakras into one MASTER program you receive a massive energetic deep dive into How to unblock, heal and manifest with your chakras!
This is about combining the Energetic and the Practical by giving you a COMBO COURSE
Receive Both:
Empower the Chakras, my Signature Healing program on Mindset & Manifesting with the Chakras
Daily Habits, Daily Flow with the Chakras Masterclass, my newly released masterclass on Establishing Practical habits for your Chakras to help you establish Mind-body healing with your chakra practice.
This is a signature program that goes deep into the Energetic Work behind healing the chakras with the Mind-body connection.
While in the Bonus Bundle, the masterclass teaches you to Next Level your Chakra Practices into Sustainable Habits for Manifestation.
You are basically receiving the best of both worlds:
The Deep Energetic Work + The Practical Habits & Actions to sustain your Healing Work into Radical Emotional Empowerment.
The common mistake I see happen in the healing personal development world – We get obsessed with absorbing information and THEN don't apply it.
Have ever had that happen?
The need to Fix ourselves outweighs our desire to step into manifested change.
A Lot of Times its a slippery slope to do the energy work (meditation, visualize, journal, crystals) but forget about the action and habits that help the implementation of new energy. That is where healing occurs naturally.
Just like Doing the Meditations but forget about creating sustainable practical habits to Integrate the downloads and messages received in meditation.
Or excessively writing affirmations or visualizations – without any solid habits to officially break the pattern!
Healing happens in the ACTION
I see this happen a lot which is why I feel The Ultimate Chakra Academy is a unique approach to the Chakras that isn't talked about enough in the spiritual community space.
Let's bring in the Practical edge to your Energy work
So when I created this course I had a specific intention in mind:
The Personal development world has it all wrong,
We don't need to fix ourselves, we were never broken.
But It is our birthright to Heal,
Release the old paradigm
And Create a New Empowered Story
A Story Where we are aligning with our desires,
Our Lives become easier, more abundant, more peaceful, we release the struggle and begin replacing it with more Joy, Kindness to ourselves
and we drop the victim stories.
I don't have time for victim stories, we are unavailable for that, But what I do know is that When we're in a place of emotional empowerment, that fear, that doubt, that uncertainty, doesn't stand a chance when your light is stronger,
Your vibration is Rising,
Your body is healing,
You are more powerful than you know,
and I am here to show you what is possible.

Full Details + How to Enroll Below:
https://www.theawakenedstate.net/empower-the-chakras/


Enrollment Closes Feb 11th 12:59CST
Early bird special bonus – ends Feb 4th