So you want to Manifest and you're not even sure where to start? Well then, you've come to the RIGHT place. I am so in love with manifestation for so many reasons but the main one is asking you: How can you not be obsessed with co-creating your own reality? Once you start to know how to do it, am I right, or am I right?

So Let's talk about Manifestation from the Beginning:

WHAT THE HECK IS MANIFESTATION?
What is manifestation? In short, it is about learning that you can consciously create the life you desire. Manifestation is you learning that you hold the ability to bring something from the non-physical into physical form with your Thoughts, vibration, feelings and aligned action. It is the process of you claiming from the quantum reality what you desire to have and then magnetizing it in through your beingness. Manifesting is quite simply learning how to own your magnetic nature of who you are and then start using that to your personal advantage. In laymans terms 'you want something" – You Set an Intention and Use principles of manifestation to consciously attract it into your life. Here's my "Let's sit down for coffee and talk about it" version, Check out the link below.

The Four-Step Formula to Manifest ANYTHING you want
Now that you know what manifestation is, it's time to PRACTICE Manifestation. Manifestation is not something that we try once, say "that's cute" and then don't do anything else! It's a consistent practice to learn to manifest. Here's my classic 4 step Formula that you can start to apply to anything for persistent & consistent manifestation success. Pay Attention. Take notes and Try it for yourself!

Now What Area do you want to Practice Manifesting? Pick your Poison 😉

LOVE: Manifesting Love and Attracting in a Relationship
A lot of people ask questions around: manifesting a text, manifesting a specific person, manifesting a relationship, manifesting a twin flame or simply just being more magnetic when it comes to relationships.
From my own personal experience, These are my top 3 tips when it comes to Manifesting Love and what to immediately focus on when it comes to amping up your attraction power in your personal relationships.
Warning – If you actually apply these 3 tips you will definitely start to experience a shift 😉

CONFIDENCE: Give Yourself a Self-esteem Boost & Manifest Self-Confidence
Do you have a lot of self-doubt or self-criticism when it comes to taking action? You need to work on manifesting better confidence in yourself. This is exactly how you can manifest a Self-esteem Boost and Build Self- Confidence.
In this Video I cover:

+ How to Easily Give yourself a Self-esteem boost with the power of manifestation

+ How to fact check your language so you catch yourself!

+ The EASIEST way to build your self-confidence muscle immediately

HEALTH: Manifest Divine Health & Empower your Healing Journey
Have a hard time with health and illness, frequently find yourself getting sick? Have some misconceptions around energy work and Struggling to heal yourself ? do you want a different conversation on Energy Healing that goes deep into the Mind-Body Connection and Energetic Patterns?
Whether you are suffering from an illness or just simply want to reinforce good health, this is a great conversation on what you need to be focused on to manifest divine health in your life.
What we discuss in this video:
+ What really causes illness my personal perspective
+ How Energetics play a massive role in Healing ourselves from the inside out.
+ Learn ways you may be sabotaging your own Health and how to immediately shift this!

DREAM CAREER: Manifest Your Dream Job, Career or Business
How do I manifest my Dream Career, my Dream Business, or my Dream Job? A Question I've asked myself a million times. I imagine if you're reading this article, you've felt the same. Well it Starts with a Solid Foundation of your Career Blueprint.
Here's the thing, We won't manifest something that is out of integrity with who we are, this is often a misaligned goal if we feel this way.

This is why we need a solid foundation to start manifesting a new career and set up our vision for success!
i'm sharing my Top 3 steps on how you can use manifesting principles with attracting in your Dream Job or Career starting today.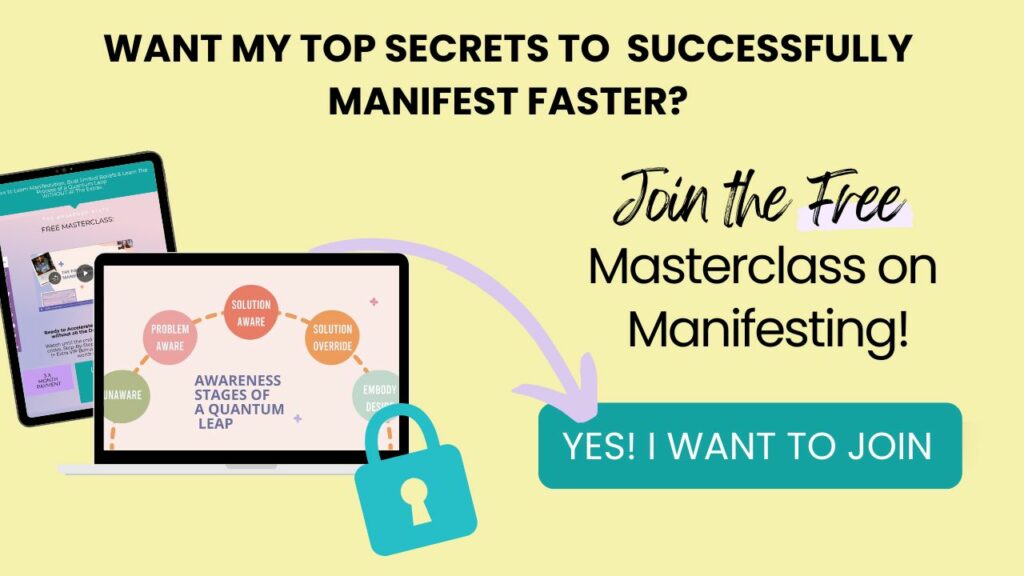 ABUNDANCE MINDSET: Manifest an Abundance Mindset For Ultimate Success
ABUNDANCE IS YOUR NATURAL STATE OF CONSCIOUSNESS. I deeply believe Abundance is your Natural Birthright, the problem? We've been training our minds to see otherwise. some of us? for most of our lives. If you feel abundance is just about money, It's time to look beyond the surface level into the energetics at play here. Let's Explore How to Manifest an Abundance Mindset.

Sharing:
+ My Top 3 OMG WORKS FAST Tips on Abundance Mindset
+ How to Easily Lock into Abundance and Ditch Lack for good(it's easier than it sounds!)
+ Why Abundance Mindset is CRUCIAL to Manifestation Let me know what you feel from this week's episode.

GOOD HABITS: How to Manifest & Develop Good Habits with LOA Principles
All of your Life is literally made as a string of habits that you have personally installed, & chosen on repeat. So when it comes to understanding Manifestation, we must realize that we can always change our Habits. We can replace bad habits with good habits. We can actively shift mindset habits that drastically don't serve us like overthinking or negative self-talk and change these with repetition into true good habits. So How can we develop & manifest good habits using the law of attraction? here's my top 3 steps to immediately help.

FUN & MANIFESTING GAMES FOR YOUR KIDS: Have FUN with Manifesting & Learn to Manifest with your Kids
How can we have more FUN Manifesting with the Law of attraction?
Manifestation is not complicated, it is meant to be FUN, Playful and Enjoyable.
That's why Awaken your Power to Manifest my new book on amazon is made for you to have fun and practice manifesting- Its supposed to be fun 🙂 Sometimes it is essential to remind yourself of this, especially as an adult. If you're NOT having fun manifesting, then there's something going on – that you're missing – having FUN and detaching from the seriousness of it so you release the outcomes 😉

Here's how to Manifest having more Fun with the Law of Attraction and bonus how to manifest with your kids. Enjoy!

SELF-LOVE & CARE: Manifest more Self Love and Care
When it comes to Self-worth, we honestly need to be looking at Manifesting Self-love for ourselves.
Self-worth is created from immense Self Love, nurture and Care.

MENTALLY, Physically, and Emotionally.

It carries the roots of ALL our relationships whether romantic or not.

But, the journey must start with you.

So if you're looking to increase your Self-worth, Work on your self-care rituals or just have better self-love,
these may be the 3 tips that set you over the edge and elevate your worth for good

Enjoy

The conversation in this week's video:
+ The unconventional way you can immediately shift your self-worth

+ How to easily link Manifestation principles with self-love and care to help you think differently

+ Action steps you can do immediately to create better habits for self-care

FITNESS: Manifest Better Fitness for Losing weight & Consistent Routine with these Law of Attraction Lacks
Try these 3 Law of attraction hacks for your Fitness routine! One of My Ultimate Hacks for Staying Committed to my Fitness is Combing MINDSET with my fitness Practice. If you're wanting to increase your consistency, make fitness a habit or simply want to lose weight, you will love the 3 steps i'm about to share. Tune in to the video for the full download. Let me know which Step most speaks to you – Do You use mindset with your fitness routine? share with me in the comments!

MONEY: Manifest Money & Develop your Relationship with Money Consciousness
Are you wanting a More Positive Relationship with your Money Mindset? Then Look no further than this episode On my top 3 tips on manifesting money. Money is simply energy! That's all it is. It is a Tool and Resource we actively use in our day to day living. However, it's also simply energy. It is energy that we packed on a TON of meaning, Beliefs, Stigmas, and Interactions in our daily habits. If you're not looking at your money mindset, I suggest you take some time to do so, it can blow your mind.
This is why in our final How to Manifest series. I'm going to teach you my top 3 steps on Creating a kickass Money relationship so you can start to have an empowering money mindset with practice.
Let's face it, money can get a bad rap for all the conditioning that society has placed on it.
That's why I wanted to keep this SIMPLE.
This week's video I want to drastically simplify it for you with THREE easy steps you can do immediately to create a kick-ass Money Mindset. Let's Get Started
______________
Enjoy the How to Manifest Series!

P.S. Want more where that came from? Check out my New FREE Training How to Master your Mindset with my Top 5 Manifesting Secrets that you can start to do Immediately.